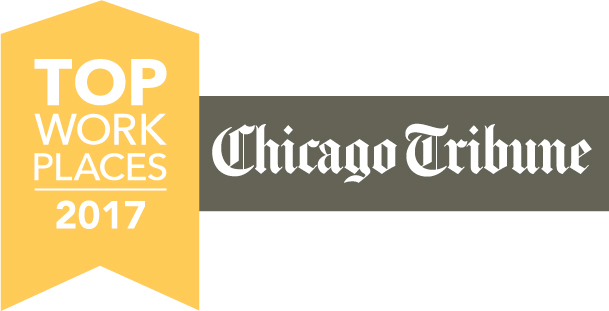 Exploring a new career opportunity with Ace Hardware?
Read the following letter from the President & CEO
(1) What does Ace have to offer me?
(2) What would Ace expect of me? Let me take a shot at briefly answering both of those questions.
Read More
Why should you consider Ace?
We are looking for the best people to help us fulfill our vision of being the best, most helpful hardware stores on the planet. We're focused on the future, looking for new and better ways to compete in the marketplace. At Ace, we like to say that we have a soft heart, a steel spine — and we like to win.
People are the foundation of what makes Ace great, and we're always looking for ways to improve the employment experience for Ace team members. What we can promise you is that you will gain a sense of accountability and ownership by working hard to build Ace's continued success, and your own. You'll enjoy a competitive, fast-paced and friendly work environment. And, you'll take pride in serving our customers in neighborhoods across the country and around the world.
Are you ready to be Ace helpful?
When most people think of career opportunities at Ace Hardware, they think of the helpful cashiers and sales associates at their local store. That's great because we need great retail talent; however, have you also considered the people behind the scenes who select, promote, ship and process the invoices for more than 75,000 products? Maybe you haven't. Together we help our customers take care of their homes. If you're passionate about your career and want to contribute to a company you can believe in, consider sharing your talent with us at one of our stores, our distribution centers or our corporate headquarters!
A Little Bit About Ace's Vision, Mission and Values
You don't often see values like Love, Gratitude and Humility in corporate Vision, Mission and Values statements, but Ace is different, and these things are important to us. They serve as a guidepost for our commitment to the company, our employees, to Ace retailers and to the Ace brand – and we live by them every day.
Our Vision
To be the best, most helpful hardware stores on the planet.
Our Mission
To be the best provider of products, services and operating methods for convenience hardware retailers around the globe.
Our Values
Winning — In Business, we keep score with money, which means we get paid to perform. To do that, we must compete and win and have a lot of fun doing it. At Ace, we win with and through people, for helpful is our weapon in the world.
Excellence — We aspire to be the best, to continuously improve and to inspire others by giving the team our very best.
Love — Love the people, love the work and love the results.
Integrity — For Ace to win, we need to be able to trust each other. And trust will require us to be honest, reliable, caring, of high character and of unquestioned ethics.
Gratitude — We recognize that we are blessed to be in the business of serving others.
Humility — We strive for greatness with a humble, modest, and respectful attitude.
Teamwork — We will fight the natural tendency for control and credit in favor of collaboration and mutual success, recognizing that… Together. We are Ace.
Career Opportunities
For more than 90 years, Ace Hardware has been known as the place with the helpful hardware folks in thousands of neighborhoods across America, providing customers with a more personal kind of helpful. In 2017, Ace ranked "Highest in Customer Satisfaction with Home Improvement Retail Stores, Eleven Years in a Row," according to J.D. Power. With more than 5,000 hardware stores locally owned and operated across the globe, Ace is the largest retailer-owned hardware cooperative in the world. Headquartered in Oak Brook, Ill., Ace and its subsidiaries operate an expansive network of distribution centers in the U.S. and also have distribution capabilities in Ningbo, China; Colon, Panama; and Dubai, United Arab Emirates. Its retailers' stores are located in all 50 states, the District of Columbia and approximately 55 countries.
If you're passionate about your career and want to contribute to a company you can believe in, consider sharing your talent with us. Join us in continuing our legacy of making Ace "the helpful place."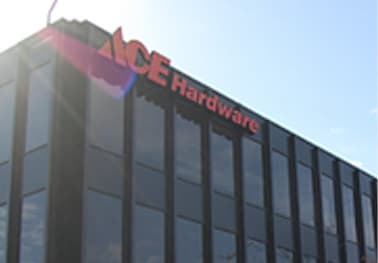 Corporate Positions
Ace corporate headquarters, located in Oak Brook, Illinois (just 30 minutes west of Chicago), is home to more than 1,100 team members in a variety of departments. Working out of their homes and on the road, our Field Team Members work directly with our retailers every day, helping them shape the future growth and success of their store.
Collaboratively, the Ace Corporate Team provides our retailers high quality products and consultative services, enabling them to continue increasing their market share in the convenience niche within the home improvement industry.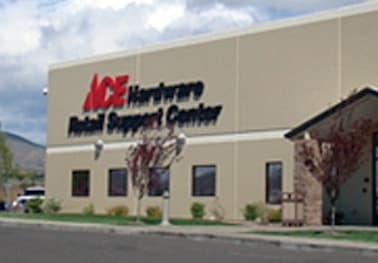 Distribution Positions
Ace's retail distribution network is one of the cornerstones of the corporation's success. More than 75 percent of Ace team members work at Ace's Retail Support Centers. By utilizing advanced technology and an integrated team approach at our 14 retail support centers and six freight consolidation centers (cross docks) nationwide, we're able to consistently deliver one of the highest service levels in the industry to our retailers.
Apply for a Distribution Center or Freight Consolidation position
Retail Positions
What began as a small chain of stores established by a group of Chicago-area hardware dealers in 1924 has evolved into a leader in the convenience hardware market. Ace stores are independently owned and operated by people just like you.
---
Equal Opportunity Employer
Ace Hardware Corporation and its subsidiaries are committed to a policy of promoting equal employment opportunities. The company recognizes the importance of diversity and leveraging the skills and talents of all people to the mutual advantage of each individual and the organization. The company is committed to the prevention of employment discrimination related to race, religion, color, sex (including sexual harassment), gender identity, national origin, age, marital status, disability and military discharge, or any other action covered by federal or state laws.