Shop All EGO

Coming soon from the #1 Rated Battery Powered Platform:
The EGO Power+ 42" Z6 Zero Turn Riding Mower
Delivering 22 horsepower, equivalent to a gas engine, and reaching a top speed of 8 mph!
EGO Power+ 42" Z6 Zero Turn Riding Mower"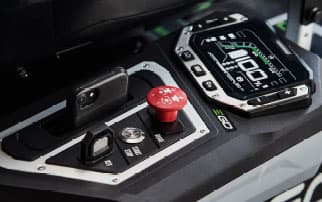 Intuitive LCD interface for complete customization of your mowing experience, including three driving modes: Standard, Control, and Sport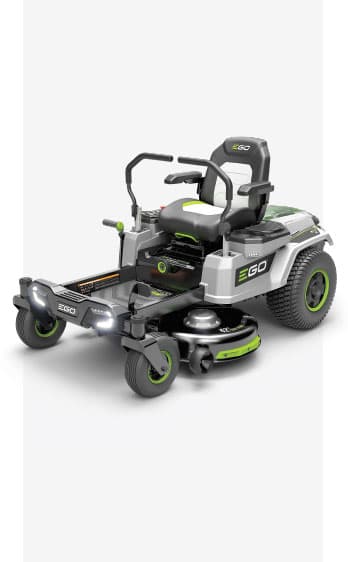 Cut 2 acres on a single charge with four 10Ah batteries (included). Fully expandable – add more batteries to cut 3, 4, 5 or as many acres as needed.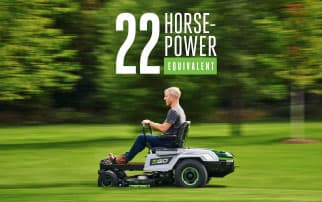 The Z6 is engineered to deliver the equivalent of 22 Horsepower and reaches speeds up to eight miles per hour.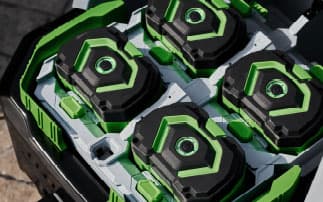 Peak Power+ Technology combines the power of up to six EGO 56V ARC Lithium batteries to deliver the power and performance of a gas mower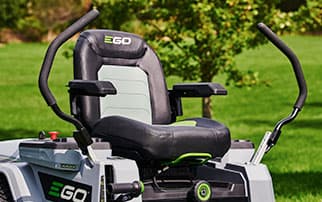 The adjustable hydraulic seat suspension gives you a smooth ride, guaranteed, no matter the terrain. Dial in your seat setting with one-hand for optimal firmness and balance.
See it in Action