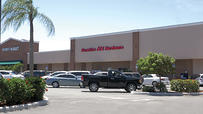 Sunshine Ace Hardware Inc
141 Tamiami Trl N
Naples, FL 34102
Phone: (239) 262-2940
Curbside Phone: (239) 262-2940
Email:
NaplesAceNet@sunshineace.com
Mon - Fri 7:00 am - 7:00 pm
Sat 7:00 am - 7:00 pm
Sun 9:00 am - 5:00 pm
Jason Falcone
Manager

Michael Wynn
Owner
In 1948 Don Wynn opened Naples' first modern grocery store, Wynn's Market, on 5th Ave. At the time there were no other retail stores between Wynn's and the Gulf Beach and the local phone book had less than 200 numbers. In 1958 Don converted the original building into a full line hardware store-Sunshine Hardware. From the start, Sunshine Hardware was carefully developed to reflect the best attributes Don had instilled at the Market. He was adamant that his new store offer top quality merchandise, with friendly, service oriented staff. This continues to be our guiding principle and greatest strength of all Wynn businesses today. In 1964 Sunshine joined the Ace Hardware Cooperative. This venture provided Sunshine with every hardware product you would expect to find in a big city store; while Naples remained a small resort town. Residence and winter visitors alike knew that they could find every item and all the help they needed at Sunshine® Ace Hardware.