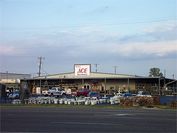 Keith Hardware
1424 Hewitt Dr
Waco, TX 76712
Phone: (254) 666-2520
Fax: (254) 666-0978
Email:
bschmunsler@keithhardware.com
Mon - Fri 8:00 am - 7:00 pm
Sat 8:00 am - 6:00 pm
Sun 10:00 am - 5:00 pm Karen Keith
Owner Brian Schmunsler
Manager
As your local Ace Hardware, our store is a member of the largest retailer-owned hardware cooperative in the industry. Ace Hardware began as a small chain of stores in 1924 and has grown to include more than 4,600 stores in 50 states and more than 70 countries. As part of a cooperative, every Ace Hardware store is independently owned. John Keith bought his first hardware store in December of 1983. We continue Ace's grand tradition in all of our stores as we strive to be the most knowledgeable in the hardware business and to provide our customers with TEXAS SIZE SERVICE. Over the years, we have not only been blessed with great employees and leadership, but also with the best customers in the world! This has enabled us to expand into communities outside of our original store in McGregor, TX.
Amy Howard
Big Green Egg
Black+Decker
Clark+Kensington
Craftsman
DEWALT
STIHL
Scotts
Traeger
Valspar
Weber
Yeti