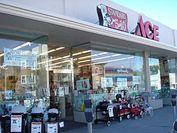 Standard 5 & 10 Ace
3545 California St
San Francisco, CA 94118
Phone: (415) 751-5767
Fax: (415) 213-0364
Email:
leopold@standard5n10.com
Mon - Fri 8:00 am - 7:00 pm
Sat 9:00 am - 6:00 pm
Sun 9:00 am - 6:00 pm

Jeff Guenther
Manager

Troy Welch
General Manager

Troy Welch, Jeff and Michelle Leopold
Owner

Cheryl
Receiving Manager

Heather Borstel
Store Supervisor
For 79 years Standard 5 & 10 has served San Francisco, and we're delighted to welcome the third generation of Laurel Heights neighbors, along with their parents and grandparents - and new residents of The City too! Our helpful, service-oriented team is always ready to help with any project that comes through the door from painting your bedroom to taking up meditation through coloring. Our pedigree reads like a page from American history; with a young immigrant achieving the American dream and passing his success on to his son. We have prospered through all the chaos and creation of almost eight decades because we believe that "helping you is the most important thing we have to do today". (Want more history from our 79 years? Visit our history page at: http://www.standard5n10.com/75th/index.php) Also if you are in San Rafael or Oakland check out our sister stores Marin Ace and Laurel Ace.
As Seen on TV
Big Green Egg
Blue Rhino
Bona
Clark+Kensington
Craftsman
Cuisinart
DEWALT
E.B. Stone
EcoFriendly Choices
Hallmark Cards
Jellybean Rugs
OXO
Papyrus Cards
Renee's Garden
Rubbermaid
Scotts
Sodastream
Traeger
Valspar
Weber
Wilton
YETI
San Francisco Museum & Historical Society
sfhistory.org