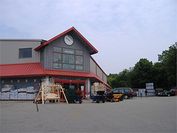 Smith Hardware & Lumber
3 Station Sq
Rockport, MA 01966
Phone: (978) 546-2229
Fax: (978) 546-1372
Email:
info@smithace.com
Mon - Fri 7:00 am - 5:00 pm
Sat 8:00 am - 5:00 pm
Sun 9:00 am - 3:00 pm The Smith Family
Owner Manager
Founded in 1874, Smith Hardware & Lumber has been proudly serving the people of Cape Ann for 143 years.
BLACK+DECKER
Carhartt
Clark+Kensington
Craftsman
DEWALT
Husqvarna
Rubbermaid
STIHL
STIHL
Scotts
Valspar
Weber
Werner
The Christmas Tree Committee
Dating back to the 1890's, the 1890's, the Christmas Tree Committee sponsors Santa's visit with the children at Dock Square, and the delivery of Christmas baskets to nearly 1000 of our older, ill, bereaved, or lonely citizens on Christmas Day.
Rockport Chamber of Commerce
www.rockportusa.com
The Rotary Club of Rockport
www.rotary.org
Cultural Academic Student Exchanges
www.case.org
Vasa Order, for members with Scandanavian heritage.
Tyrian-Ashler-Acacia Masonic Lodge
One of the oldest Masonic Lodges in the USA. Chartered by Paul Revere.
Tyrian Ashler Acacia Masonic Lodge
Freemasonry
Do you want to work here?
We do not currently have any jobs posted, but are always interested to learn about qualified individuals in our area.

Contact: Human Resources, 978-546-2229, ext 28