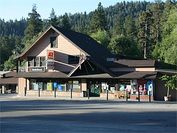 Lake Drive Hardware
23895 Lake Drive
Crestline, CA 92325
Phone: (909) 338-1617
Fax: (909) 338-8288
Email:
info@lakedrivehardware.com
Mon - Fri 7:30 am - 7:00 pm
Sat 7:30 am - 7:00 pm
Sun 7:30 am - 6:00 pm Karl Bauerschmidt
Owner Joe Penn
Manager
Your Local Family-Owned Hardware Store. Unbelievable Supply, Unbeatable Helpful Service! Lake Drive Hardware has been part of the Crestline community since 1957. Our customers are our number one priority, and were committed to helping them successfully complete their projects. At Lake Drive Hardware, our helpful, dedicated team are on hand to provide customers with creative ideas, recommendations and guidance for any of your projects. Our high-quality brands and supplies are reliable and affordable!