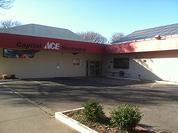 Capitol Ace Hardware
1815 I St
Sacramento, CA 95811
Phone: (916) 446-5246
Mon - Fri 8:00 am - 6:00 pm
Sat 9:00 am - 5:00 pm
Sun 10:00 am - 4:00 pm Owner Manager
As your local Ace Hardware, our store is a member of the largest retailer-owned hardware cooperative in the industry. Ace Hardware began as a small chain of stores in 1924 and has grown to include more than 4,600 stores in 50 states and more than 70 countries.As part of a cooperative, every Ace Hardware store is independently owned. Our particular store is a family owned and operated business. We take pride in offering our customers knowledgeable advice, helpful service and quality products. As the helpful hardware folks in your community, we promise that, "helping you is the most important thing we have to do today." We opened our store in 1994 and have been working hard ever since to make our store the best it can be. We look forward to serving you and appreciate your business.
BLACK+DECKER
Clark+Kensington
Craftsman
DEWALT
Rubbermaid
Scotts
Valspar
Weber
Werner
CHILDREN'S MIRACLE NETWORK
OUR PRIMARY FUNDRAISING PROCEEDS ALL GO TO SUPPORT CHILDREN'S MIRACLE NETWORK. THIS MONEY STAYS LOCAL AS UC DAVIS CHILDREN'S HOSPITAL ON STOCKTON BLVD. HERE IN SACRAMENTO IS A CHILDREN'S MIRACLE NETWORK HOSPITAL.