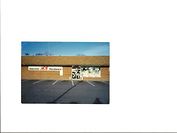 Odenton Hardware Inc
8380 Piney Orchard Pkwy
Odenton, MD 21113
Phone: (410) 674-5222
Fax: (410) 551-9106
Email:
OdentonAce@aol.com
Mon - Fri 7:30 am - 8:00 pm
Sat 7:30 am - 8:00 pm
Sun 9:00 am - 6:00 pm
Dan & Theresa Lewis
Owner
Teresa Taylor & Antonio Staffiero
Manager
Welcome to Odenton Ace Hardware, For over fifty years, three generations of the Lewis family have owned and operated Odenton ACE Hardware. Founders Bill Sr. and Peggy Lewis first opened the doors of Odenton Hardware on April 15th, 1959. Bill Jr. and Jackie Lewis operated Odenton Hardware from 1984 to 2000. The future of Odenton Hardware now lies with Dan and Theresa Lewis. Where the history of the hammer and the magic of the microchip join to bring new meaning to the word hardware! Whether you're Rick-the-Remodeler or Harvey-the-Hacker, you're in the right place...Ace is the place for helpful hardware folks.