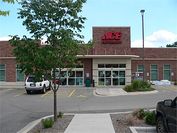 Ace Hilldale
414 N Midvale Blvd
Madison, WI 53705
Phone: (608) 441-6900
Fax: (608) 441-6901
Email:
rhoffmann@acehilldale.com
Mon - Fri 8:00 am - 7:00 pm
Sat 8:00 am - 5:00 pm
Sun 9:00 am - 5:00 pm
Bob Lochner
Owner Ralene Hoffman
Manager
The Lochner family opened their first Ace Hardware store in 1951. Bob Lochner, a second generation owner, operates four area Ace Hardware stores including Ace Hilldale, which was established in 2002. Our store strives for excellent customer service and a friendly environment while supporting our community and neighbors. We are here to help with all of your hardware needs. We are proud to be the most helpful store on the planet!