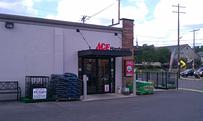 Schreiner Ace Hardware
1131 W 5th Ave
Columbus, OH 43212
Phone: (614) 291-0820
Fax: (614) 291-0899
Email:
Jeffl@schreinerhardware.com
Mon - Fri 8:00 am - 7:00 pm
Sat 8:00 am - 6:00 pm
Sun 10:00 am - 6:00 pm
Meet Our Staff
Jeff L
Manager Bob Trout
Owner
About This Store
Schreiner Plumbing & Hardware Company opened in 1946 at 2585 N High Street, Columbus, Ohio. Over the years, the Schreiner name became synonymous with difficult, hard to find plumbing needs and parts. In 2002, Schreiner Hardware joined the Ace Hardware family. With sixty-six years and four locations to serve the Columbus community, Schreiner Ace Hardware commits itself to Exceptional Customer Service and having the right mix of merchandise in order to fulfill all of our customers hardware needs. Schreiner Ace Hardware is a full service hardware store. On top of our wide selection of basic hardware items, Schreiner has an extensive plumbing department and still carries many of the hard to find plumbing items. All of our stores carry several brands of paint including Aces exclusive Clark & Kensington. All stores include rental departments, Stihl power equipment and Craftsman tools. Schreiner is proud to be involved in and sponsor the community it serves.
Featured Brands