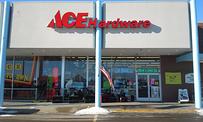 York Ace Hardware
630 S Lincoln Avenue
York, NE 68467
Phone: (402) 362-5325
Email:
information@burgessacegroup.com
Mon - Fri 8:00am - 7:00pm
Sat 8:00am - 6:00pm
Sun 12:00pm - 5:00PM

Juliette Larson
Manager
Blake Burgess
Owner
Our Mission with our family of Ace stores is to "Help Rural America Flourish." We believe that the people that live in rural America deserve a world class hardware store in their towns just as much as big cities and suburban America. The Burgess's Ace group family of stores consists of York, Ne and David City, NE. As your local Ace Hardware, our store is a member of the largest retailer-owned hardware cooperative in the industry.