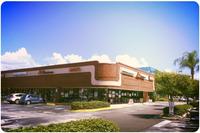 Ace Hardware Palm Harbor
35125 US Highway 19 N
Palm Harbor, FL 34684
Phone: (727) 787-1677
Fax: (727) 787-1877
Email:
dave@acepalmharbor.com
Mon - Fri 8:00 am - 7:00 pm
Sat 8:00 am - 6:00 pm
Sun 9:00 am - 5:00 pm
Dave Lamont
Owner
Nancy Lamont
Manager
Family owned and operated, our store is located at the southeast corner of Alderman Road and U.S. Hwy 19 North where we proudly serve the greater Palm Harbor region with our knowledgeable staff. We're here to lend a helping hand, so feel free to drop by whenever you need problems solved or expert advice. You can always call or visit our website for more information about our many products and services.