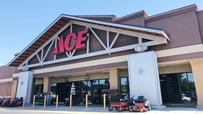 Strand Ace Hardware
1800 Oakdale Rd
Modesto, CA 95355
Phone: (209) 488-4224
Fax: (209) 838-6107
Email:
info@strandace.com
Mon - Fri 7:00 am - 8:00 pm
Sat 7:00 am - 8:00 pm
Sun 9:00 am - 6:00 pm

Our Team
Is Here to Help

Swanson Family
Owner

Tammy Pitts
Manager
Strand Ace Hardware originally started as Strand Brothers Hardware in Escalon CA in 1946. It was sold to the current owners the Swanson family in 1975. At this time we became part of the Ace Co-op and kept the Strand name as gratitude toward the Strand family. We opened this 2nd location in Modesto the summer of 2019. We have moved and grown several times in the last 40+ years but we still maintain that small town feel and look forward to continued support and involvement from our family to ensure Strand Ace Hardware continues serving the needs of our employees, customers and communities.