2021 Color Trends
Exploring a new look for your home is an engaging process filled with discovery and inspiration. From the first spark of an idea to the final brush stroke, your paint project should be as easy and rewarding as possible.
UNDERSTATED IMPACT
Minimalism and clean lines reflect the desire to simplify our surroundings, taking a "less is more" approach to design. This uncluttered sensibility allows us to focus on key elements of a room that are impactful yet edited.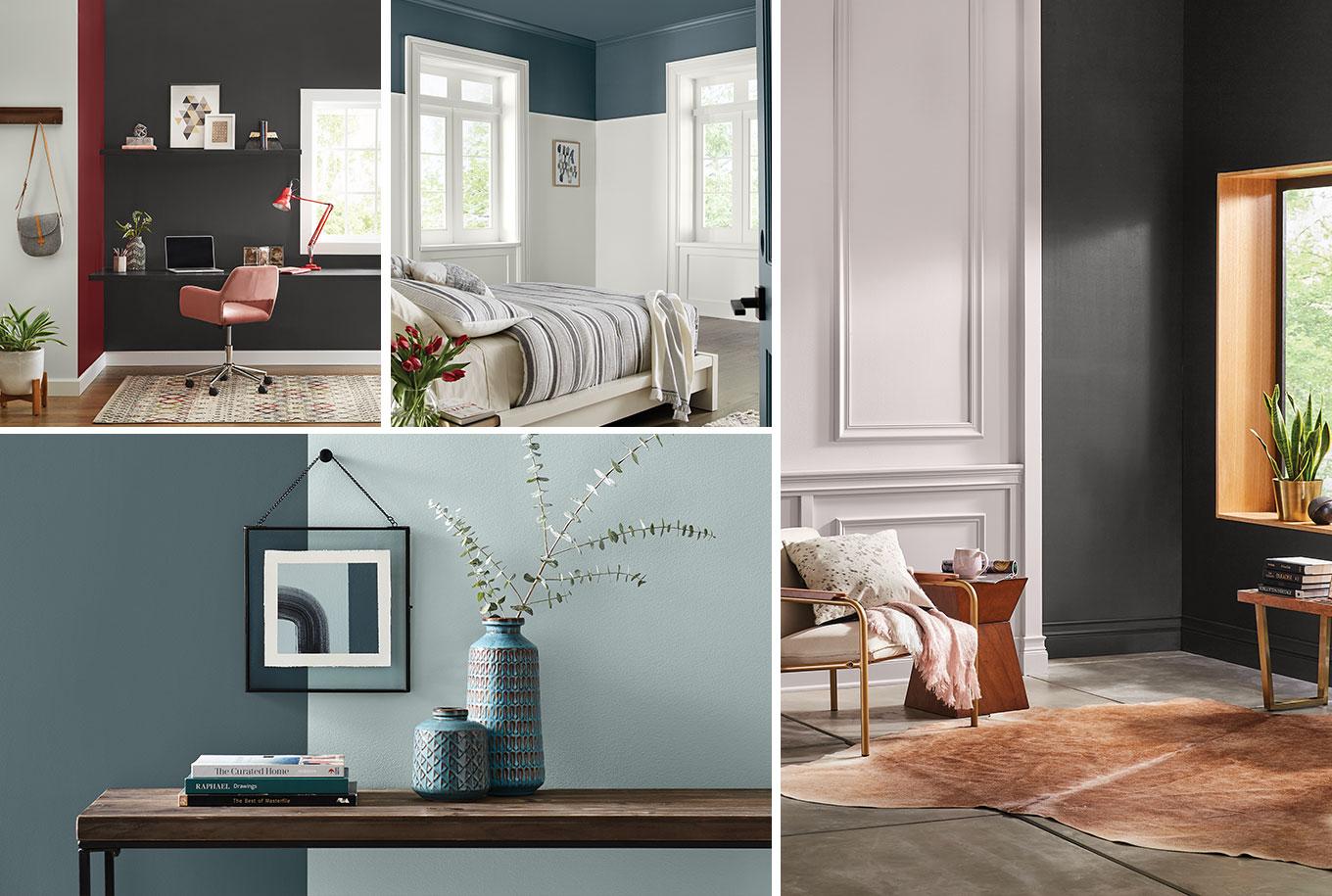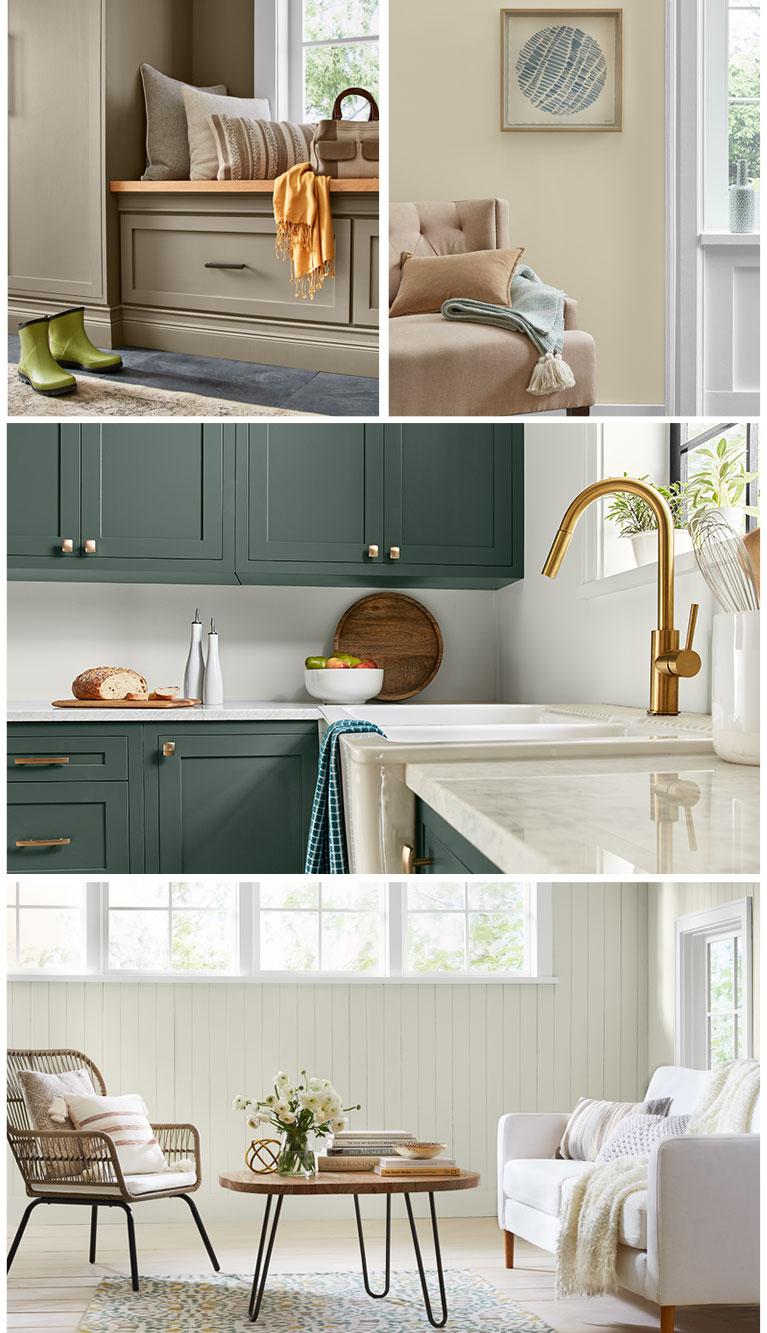 MINDFUL LIVING
As we continually seek to bring wellness to our lives, we consider our surroundings and how the colors we select contribute to our overall well-being. Calming neutrals and soft greens make up this refreshing and cleansing palette.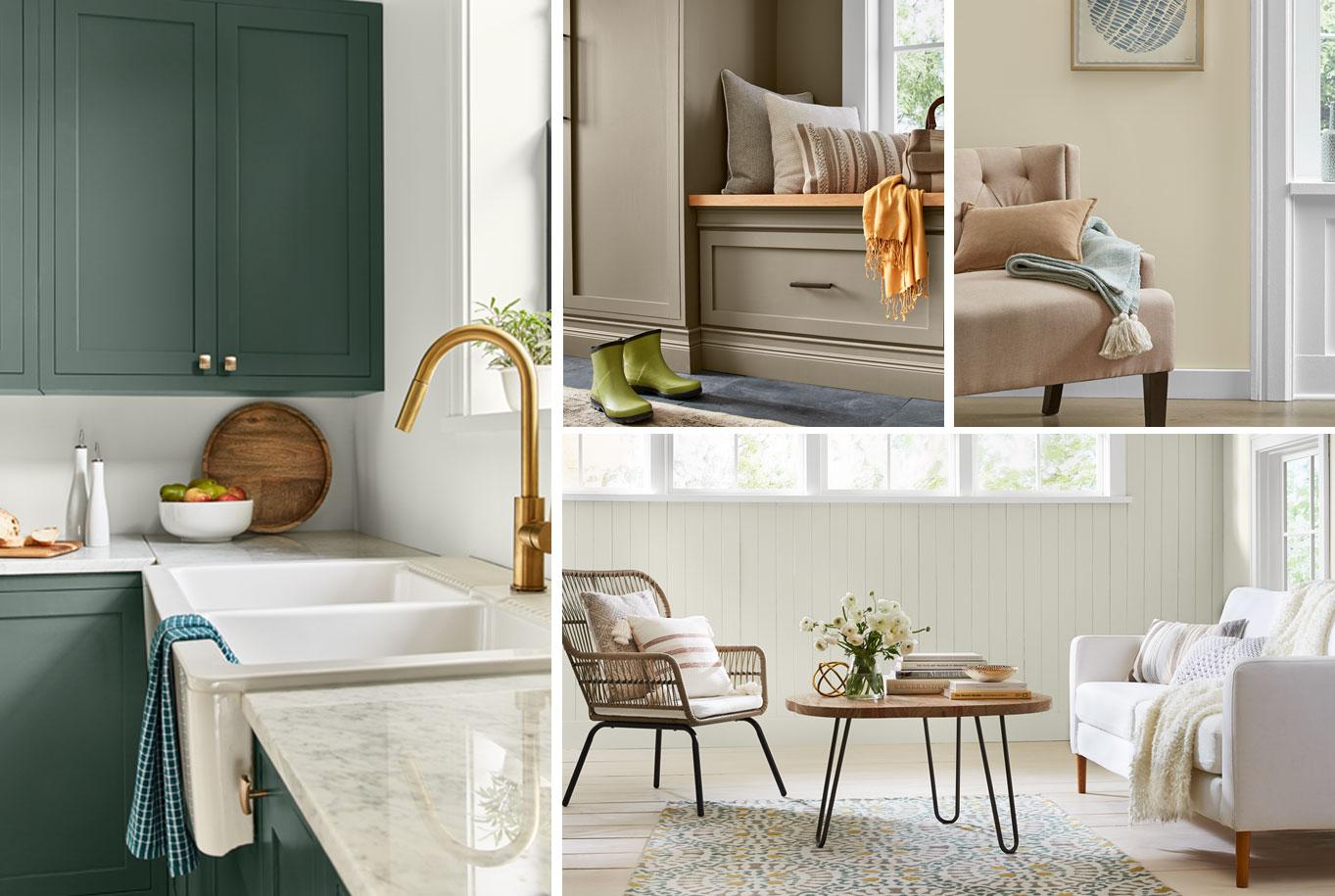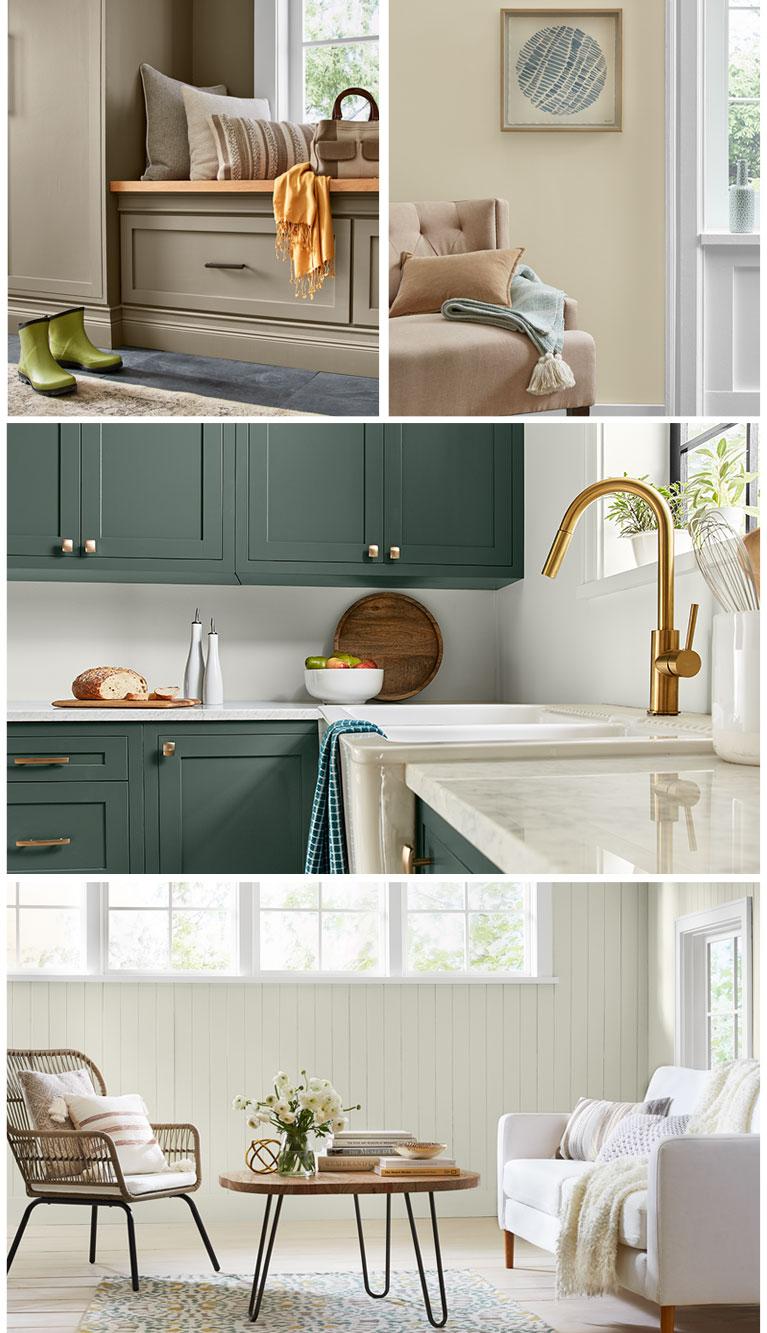 CREATIVE ESCAPE
Hobbies that allow us to embrace traditional crafting techniques and work with our hands have moved to the forefront. These activities help us in finding personal satisfaction, in addition to joining others who share in a common interest. This palette is comprised of mid-tone colors with an artistic quality.