Water Heaters (97 items found)
Choosing a Water Heater
There are several factors involved in finding the right water heater for your home. Most importantly, you'll want to consider your hot water usage and whether your current water heater is meeting your needs. Does your family have to adjust schedules to ensure everyone can take a hot shower? If so, it may be time to upgrade to a water heater with a larger capacity or consider tankless technology. Are your energy bills too high? Be sure to consider the efficiency rating of your next water heater as it will have an impact on your annual operating expenses.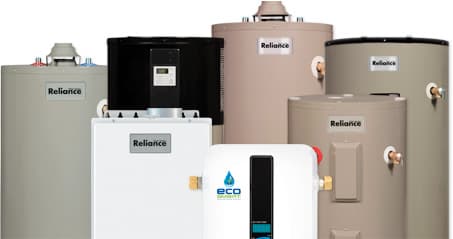 Find the Parts & Accessories Needed to Complete Your Water Heater System
There are many accessories available to improve safety and efficiency in your water heater. To complete your water heater system, shop our wide selection of parts and accessories.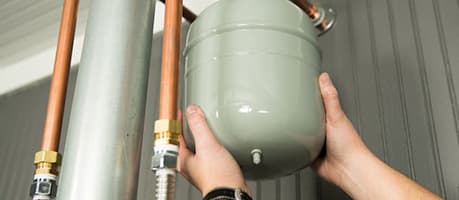 Maintaining a Water Heater
Routine maintenance will help your water heater perform better and last longer. If you can't perform these maintenance tasks yourself, contact a qualified professional.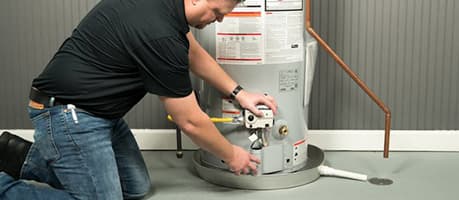 Water Heaters
Don't be left without hot water. Ace offers quick delivery options including free pickup at your local store to replace your broken water heater quickly. Our assortment of home hot water heaters ensures continuous hot water no matter your household size. Explore our extensive selection of hot water system options from the best brands, including Reliance, Bosch, Kenmore and Ecosmart, to find the water heater that suits your needs.
Natural Gas Water Heaters
Connect easily with the existing municipal grid with a natural gas hot water heater. Provide your home with clean, reliable hot water delivered from one of Ace's efficient new units. Stocked with innovative features and the latest in energy saving practices, our gas water heaters generate consistent hot water suited for your household's needs. Choose from a variety of tank sizes and BTU ratings, as well as new technological features.
Look for the following natural gas water heater features to find the product you need:
Meets California Air Quality Ultra Low NOx emission requirements
High-quality anode rod
Relief valves for both temperature and pressure
Competitive warranties
Superior uniform energy factors
High first hour ratings
LED indicator light
Electronic thermostat for precise control
Propane Water Heaters
With higher BTU ratings than other fuels on the market, propane water heaters add efficiency and reliability to the comfort of your home. Our stock of propane hot water heaters includes top brands with plenty of size and BTU options for your home.
Some of our propane water heaters include the following features:
Environmentally friendly, non-CFC foam tank insulation
High recovery and first hour ratings
Glass-lined tanks
Electronic gas control valve for tight temperature control
Precise operational status reporting
Piezo igniters for pilot light
PEX dip tubes
Safety relief valves for temperature and pressure
PEX polymer lined heat trap nipples
Electric Water Heaters
Integrate your existing electrical system with an electric water heater, a simplified means of heating water for your entire home. Ace carries multiple sizes and power ratings with the best brands in the industry, including Kenmore, Reliance, Bosch and Ecosmart.
Browse our online store for the following features on certain models:
Efficiency mode
LED indicator lights for operation mode
User-friendly displays
Programmable vacation mode for up to 99 days
Hybrid mode for 50 percent lower operating costs
Various draining capabilities
Environmentally friendly non-CFC foam insulation
Glass-lined tanks
Anti-corrosive materials
Tankless Water Heaters
Our assortment of tankless water heaters is available in every type of energy source, including natural gas, propane and electric, to create instant hot water for your home. Optimize space with wall-mountable design and sleek functionality, all with the added benefit of continuous hot water. With a tankless water heater from Ace, you can capitalize on cutting-edge efficiency in a streamlined construction.
Come to Ace for Your New Water Heater
Upgrade your home's efficiency and comfort with a new water heater from Ace Hardware. Stop by your neighborhood Ace store for advice from members of our expert staff, or visit our online store to find the model that fits your specifications. Ace offers quick delivery for free pickup at your local store.