A Forest of Christmas Joy
For most, the holidays evoke a time of cheer, a time for families to come together to celebrate, a time to reflect on special moments during the year and to start looking toward the good times ahead.
But that's not everyone's reality.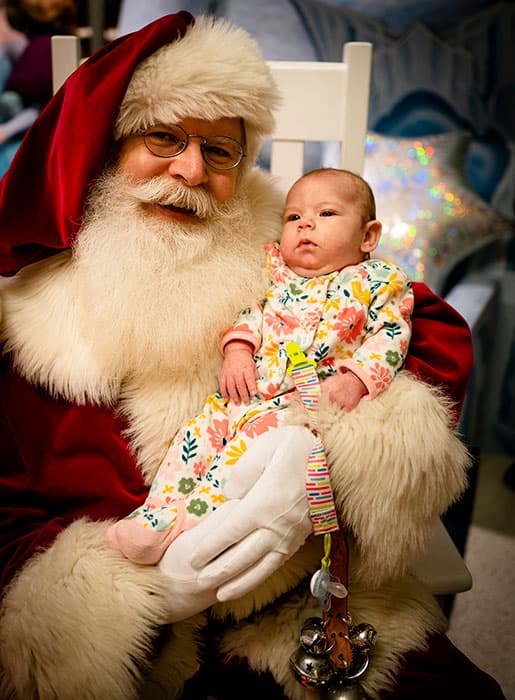 Imagine you're a child, ill with a chronic disease and you spend your days and nights in a hospital. Sure, you have family around — your exhausted parents essentially live at the hospital alongside you. Relatives and friends come visit. The nurses do their best to take care of you and cheer you up. But when all is said and done, you're a kid, living in a hospital when you should be living your best kid life. You should be playing with friends, going to school and growing up at home.
So, when the holidays come around, living in a hospital can prove depressing and bleak. It doesn't have to be that way. Due to the efforts of one man, the kids staying at Children's of Alabama in Birmingham had a happy Christmas. In late 2019, Mark Miller, the assistant manager at Ace Hardware in Warrior, Ala., helped bring joy and a little holiday magic to the sick children at the hospital. A counterpart at the hospital reached out to Miller with an idea. "What if we brought in trees and let the kids each pick their own tree and decorate it," she asked. Miller loved the idea and leapt into action.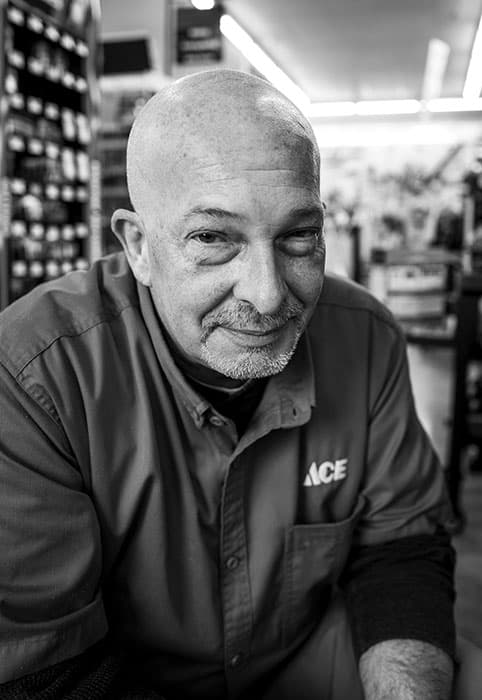 Ace has an abundance of Christmas trees people can buy so he coordinated with 30 locally owned Ace stores throughout Alabama and got 340 three-foot artificial Christmas trees — in green, purple, silver — for the kids. They teamed up with the Junior League of Alabama who helped decorate the space for the Christmas tree farm.
As the tree festival began, children from throughout the hospital — some wearing masks, others with oxygen tubes in their noses; some in wheelchairs and others attached to IVs — made their way through the tree farm to each select his or her own special tree they then got to decorate for their room. There were twinkling lights, snow fell from above — even Santa sat in his chair welcoming the kids to tell him their Christmas wishes. A winter wonderland came to life inside Children's of Alabama and it was magical. The hope was for the kids to get a little distraction from their everyday dealings in the hospital — and even forget they're in the hospital.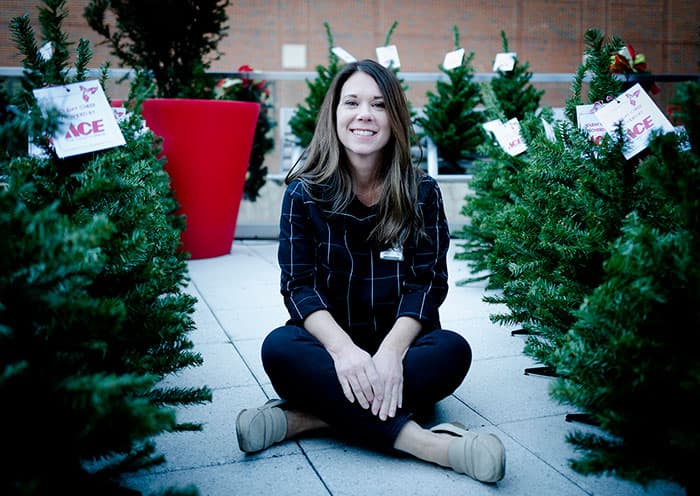 "My hope is for them to get another Christmas," Miller says. "There's a possibility that one of these trees will be the last one some kid gets. And if we can put a smile on his face, everything we've done is worth it."
Miller knows all too well the pain of having an ill child. His daughter was born with a congenital heart defect: hypoplastic right heart syndrome. On March 21, 2013, they were in cardiac intensive care and the doctors told the Millers they had done all they could. They brought their daughter home to hospice where she quietly passed away two days later.
"It's hard, because you sit there and you watch them and you can't fix it," Miller adds. "You try to do every little thing you can to make them happy but you can't fix the problem. So, for today, for them, they get to be normal and that's what you dream for every day."
A true Christmas miracle.
A Forest of Christmas Joy