A Pink Dogwood Blossoms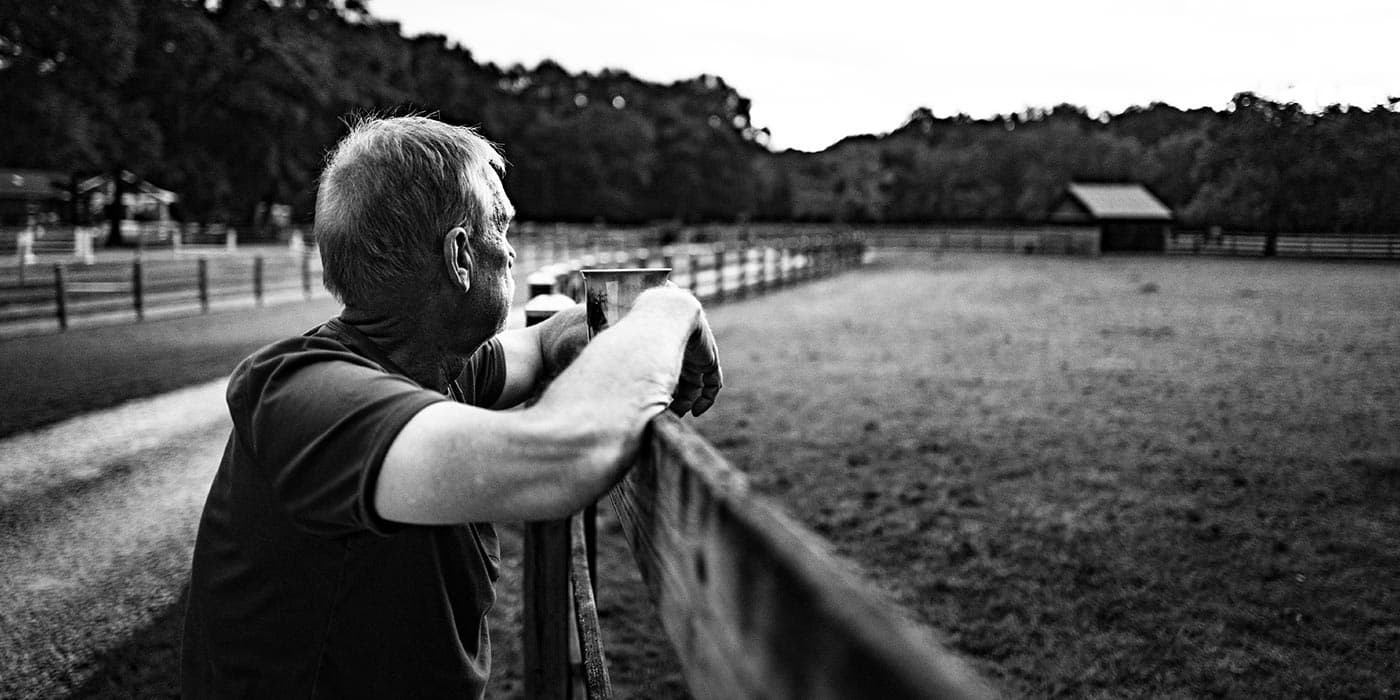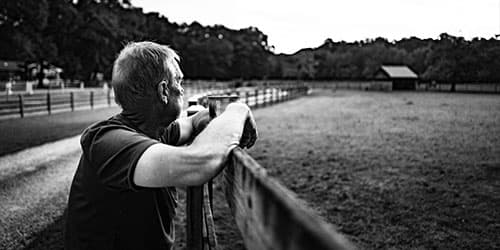 It was an evening like any other in the mid-April in Atlanta. The weather in the South this time of year tends to be quite lovely, and this day was no exception. While winter in central Georgia never really gets that bad, spring is when the area truly comes alive. Trees explode with leaves, flowers burst with color and people get more skip in their step. It's the time before it gets really hot and sticky and you want to be outside, especially when you can gather with family for a lovely meal.
By Ari Bendersky
So, it was on April 12, 2014, that Tami and Dave Willadsen invited her aunt and her boyfriend over to have dinner with them and their kids, Jess and Jack. They had only moved into their new home in Avondale Estates, near Decatur, five weeks earlier and were still settling in. While this quaint area with Tudor-style buildings comprising its downtown commercial district, sits just about 20 minutes outside of Atlanta, it has a small-town feel to it where things seem to slow a bit. People chat in the street with neighbors, while kids bike around. The Willadsens chose this area for its charm and knew it was a place they could happily raise their 10- and 5-year-old daughter and son.
After dinner, Jack and Jess went upstairs for bed while the adults retired to the back porch to continue socializing. It was around 10:30, as everyone started to get sleepy and were about to say their goodbyes when the unthinkable happened.
Building for a future
Ever since she was a little girl, Tamara Eifrid worked. More than that, she commanded respect for her hard work, whether that was manning the registers at her dad, Joe Eifrid's, Intown Ace Hardware store in Decatur, Ga., from age nine to 15; selling shoes in a local shop during high school or more deeply discovering her passion for the environment. Her love of animals led her to declare herself a vegetarian at age 12. She would help her dad rescue and clean stray dogs, then put them up for adoption in the hardware store. This passion grew after college when Tami would become head of the board for EarthShare of Georgia and then director of Philanthropy for the Nature Conservancy in Georgia. She would eventually teach her kids to the wonders of nature by working with them in the garden and taking them to the zoo.
"She always had a soft place for animals and nature," Joe says. "I asked her one day, 'Why do you do all this stuff?' and she said she was selfish because she wanted a good earth and good schooling for her children. If she didn't do things, she felt they wouldn't get done."
And she strongly believed in her kids' futures. Avondale Estates proposed adding a charter school and Tami helped lead that charge. It became her mission to bring the Museum School to life and with her efforts, it did, opening its doors in 2010.
Like mother like daughter
When someone is a chip off the old block — and you know it when you see it — it came as a surprise to absolutely no one that Jess was Tami's daughter. They both had red hair, indicative of their fiery spirit. They both smiled with such warmth. Both fiercely intelligent with an attitude that made others stand up and rally around them. And like Tami, Jess absolutely loved animals.
One day she noticed squirrels were getting hit by cars on their street. She took up a crusade to petition the Avondale Estates' mayor's office, which quickly gave her a "squirrel crossing" sign to put up in their yard. She even entered a poster contest for the local botanical garden — and her design won. Sadly, she never learned her entry came out on top.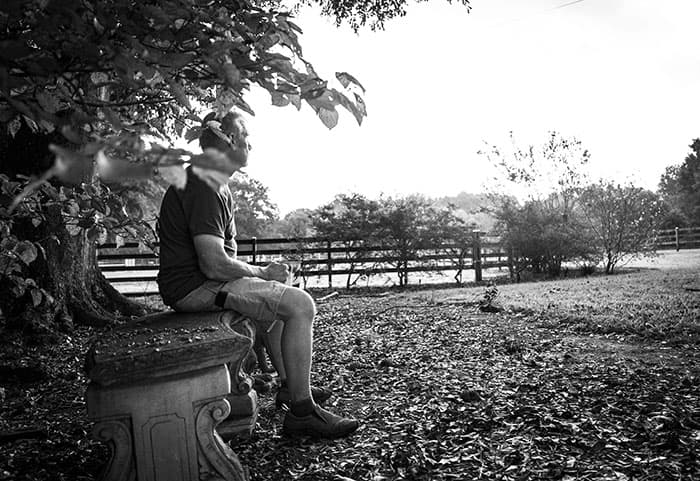 An unthinkable tragedy
On that night in April, while the kids slept and the adults chatted outside on the back porch, a fire sparked inside the house. No one knows exactly what ignited the blaze. Speculation points to an electrical shortage. Flames and smoke had engulfed the home, where the Willadsen's had lived just five short weeks. Panicked, the Willadsens rushed to save their two small children. Dave went for young Jack, while Tami ran up toward Jess. Jack, being just five and having little fear, made a run for it and Dave found him, unconscious. Tami desperately tried to save her beautiful daughter, but the smoke, the heat and the roaring flames were too much for either of them. Dave and Jack, burned over 60 percent of his body, barely made it out. Sadly, neither Tami nor Jess — or their strong, lovable spirits — survived. The fire was just too much. Their lives cut short way too soon. Tami was 43, Jess just 10.
A community unites
While Dave and Jack, who had been put into a medically induced coma for six weeks, healed, the community rallied around them. First, a GoFundMe page got set up with the hope of raising $5,000. In less than a week, $75,000 came pouring in from around the world and eventually raised nearly $105,000 for Dave and Jack. People spent time reading to Jack, even though he was unconscious. And everyone made sure Dave ate. He had lost everything — his wife, daughter, their home, cars, clothes … everything.
"There was nothing to remember them by," Joe recalls. "I found a sandal of Jess' back by the trampoline, but in the house itself, you couldn't find anything. I never thought a fire would make so many items just disappear."
While some things disappear, others bloom.
Pink dogwoods for Jess
White dogwood trees grow abundantly around the general Atlanta area, but pink dogwoods remain elusive. It was something about those beautiful pink flowers that always caught Jess' eye. She loved those trees so much that after the fire, someone suggested selling pink dogwood saplings with 100 percent of the money benefitting the Museum School in Jess and Tami's memory. Without missing a beat, Dave Jones and Tony Powers, Joe Eifrid's remaining partners at Intown Ace Hardware (now that Joe was retired) stocked the garden center with pink dogwoods. As word spread, more and more people bought these young trees to plant around town.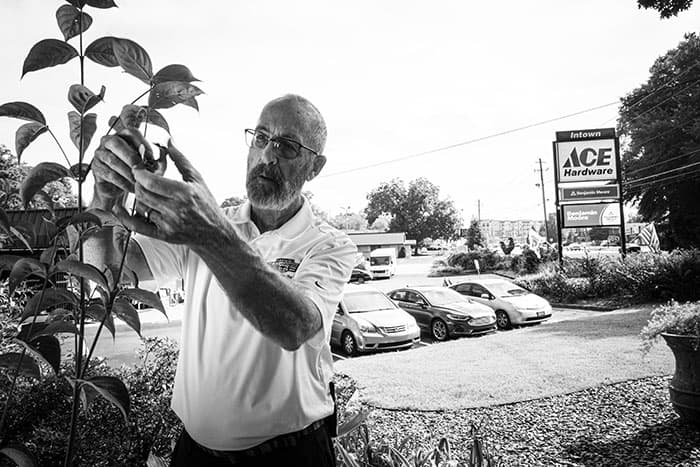 "I can't see one without thinking about Tami and Jess," Jones says. "When I see a small-to-medium-sized tree, I know those people were connected."
Each year, people hold an auction to raise funds for the Museum School and Intown Ace ensures Tami and Jess will always be remembered. Joe and his brother first opened Intown Ace in 1979 and he worked there, part of the community, making sure customers always came first, for 25 years. He made deep connections and many friends and these days, when he visits, has a hard time leaving because everyone wants to talk to him. It's something about the way Joe, Dave and Tony have always conducted business. They chose to put their customers first and offer great service. It earned them the title of "coolest store" out of nearly 5,000 Ace stores in the country. They're a top fundraiser throughout the company. In 2017, it was the number six among 5,000 stores, which earned them a $10,000 donation from Duracell to give to Children's Healthcare of Atlanta. In 2018, the store raised $82,000, mostly from register round-ups, but also other fundraisers throughout the year. They put their community, and often kids, first and many times it's with Jess and Tami in mind. To them, they aren't cool, it's just what they to do.
It's that spirit that makes Intown Ace and its team part of the Decatur community and why so many people support the Museum School. A year after the fire, Joe wanted to pay for the auction to have a Big Green Egg. Intown Ace wouldn't hear of it and they donated the grill. And each year for the auction, which Joe's daughter Andrea now chairs, they donate a Big Green Egg. People come to the auction knowing it'll be there, waiting until the end when the egg hits the auction block. In 2018, after the machine, which retails for about $1,000, went for almost $3,000, the auctioneer asked for a second egg. Dave and Tony immediately said yes. That quickly went for around the same price. Then they threw in a third. Not only do they donate the Big Green Egg, but Intown Ace goes the extra mile and sets it up at the winning home and gives them a tutorial. All the money goes to the Museum School, which recently set up a memorial, complete with a pink dogwood and small squirrel statues, in honor of Jess.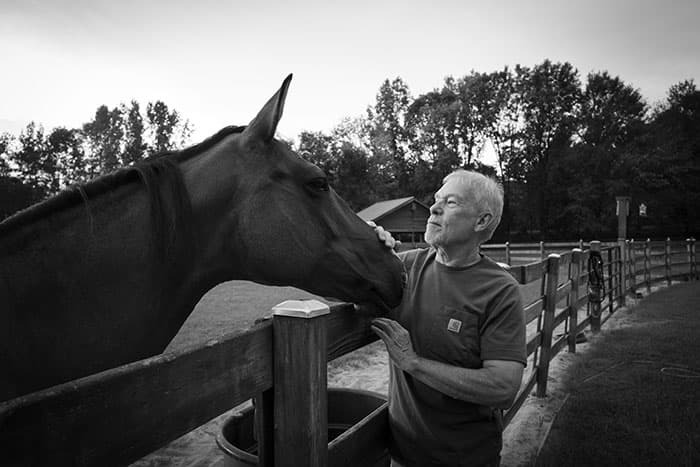 Their continued legacy
It's been five years since the fire, and Joe has chosen to let his life go on. You never forget. You never stop loving. And you never completely lose that sadness. Tami would have been 49 this year, Jess would have been 15. And Joe, now 70, remains active. He recently bought a 25-acre former dairy farm in Stockbridge, about 25 minutes southeast of Avondale Estates. He plans to open the Rockdale Art Farm, a visual arts maker space where a creative community can come to grow and blossom, where kids and those in need can learn through art and where "art as therapy" can touch many lives. In 2014, a few months after the fire, Joe's daughter-in-law also perished in a car accident. She had opened an herbal homeopathic shop so in her memory, Joe will also have an herb garden on the property.
"There's a saying in our family, 'What would Tami do?'" Joe says. "I'm not sure how to answer this, but I'm doing it with the art farm and I find some peace working over there. It feels like Tami and Jess are with me down there."
And they're seemingly never far from him wherever he goes. Joe even planted a pink dogwood in his yard. Many days, he sits on his porch, looking out at his tree, thinking of his beloved daughter and granddaughter. One day, after it had rained, Joe was looking out at the small tree and saw what he described as the smallest rainbow he had ever seen, hovering just over the tree.
"I looked at it and said, 'Thank you, Jess.'" Even in death, that little force of nature still has a way of smiling at her grandfather.
And their legacy lives on.