A Puppy Named Freedom
They say a dog is man's best friend. For some military veterans, that statement could not ring truer.
For millennia, dogs have accompanied people — whether out for a simple walk or into rough terrain during war. Dogs naturally have a pack mentality and bond with those they feel closest with. Dogs also have an innate ability to sense emotion — love, fear, sadness, anger — and know how to comfort us in our time of need.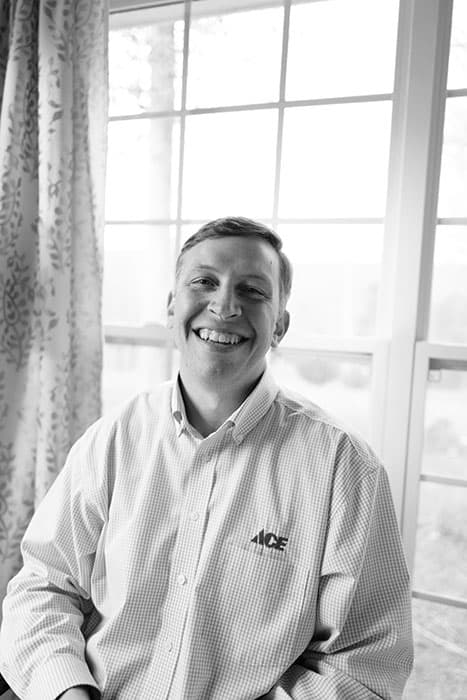 Adam Keith, a third-generation owner of Keith's Ace Hardware in Dalton, Ga., one of the largest stores — at 18,000 square feet — in Northern Georgia, also has a kennel in nearby Flintstone, Ga., where he rescues and cares for dogs. One day, a vet came into the store. Matthew Weitz, who served seven years in the military, including two tours in Iraq, seemed anxious, jittery, uncomfortable. While he and Adam talked, a third man, who both knew from their local church, introduced the men. He explained Matt's history, which included having just come out of rehab for alcohol and substance abuse due to his post-traumatic stress disorder (PTSD). Matt had tried to adopt an emotional support dog, but had been denied.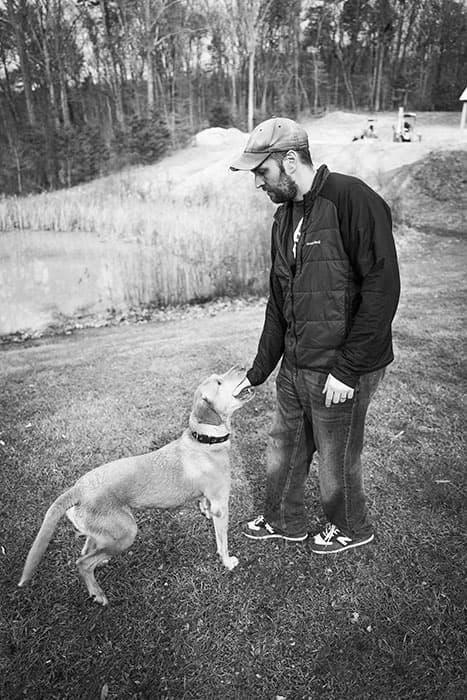 Adam offered to give Matt an eight-week-old Labrador puppy he had at the kennel. Taking him home, the two started to bond. One of the first nights, Matt had a nightmare, but woke to the gentle licks on his face. The puppy, who Matt aptly named Freedom, sensed Matt's distress and woke him from his unsteady slumber. The next day, he called Adam to say what happened and a lightbulb went off. If Freedom could support Matt during times of distress, why couldn't other dogs do the same for other veterans experiencing PTSD?
"It was pretty magical," Matt says, somewhat stoically. "He understands when my heart is racing and smells the hormones. He'll cuddle up next to me and lick my face. It's hard to explain because I don't fully understand it."
This started a two-year journey to research PTSD and how emotional support dogs could help veterans readjust into society. They launched Warrior Freedom Service Dogs, a nonprofit organization that rescues dogs while also working with veterans to help train the dogs to become support animals. The dogs get sheltered — and eventually placed in homes — while the veterans work with them through the program and through their own post-traumatic stress.
"We train the veterans along the way while training the dogs to reconnect them to society so they can enjoy what they fought for and get back to life," Adam says. "The grand vision is to see them helping the spouses and kids because this affects the family, extended family and the whole neighborhood."
A dozen veterans have now graduated from the program and have been able to readjust back into the lives they knew before serving in war zones. Working with the dogs allows them to get a better hold on their thoughts and emotions and better assimilate back into society without feeling stress or anxiety. While Adam still works with his family's Ace Hardware, he wants to expand his work with Warrior Freedom Service Dogs nationally.
"Seeing someone transition from having no hope to having this dog, who is their driving force and the reason they wake up every day, is pretty magical," Matt says.
Man's best friend? Sounds like it maybe should change to man's savior. We like the sound of that.