Bugle Call To Duty
Heroes exist in small towns all over America, but most times they don't seek the spotlight or ask for any attention. These people live their lives every day going about their business that often has a positive impact on the folks around them and their greater community at large. Sometimes they wear a uniform, other times they just put on an apron or vest and go to work. Sometimes they do both.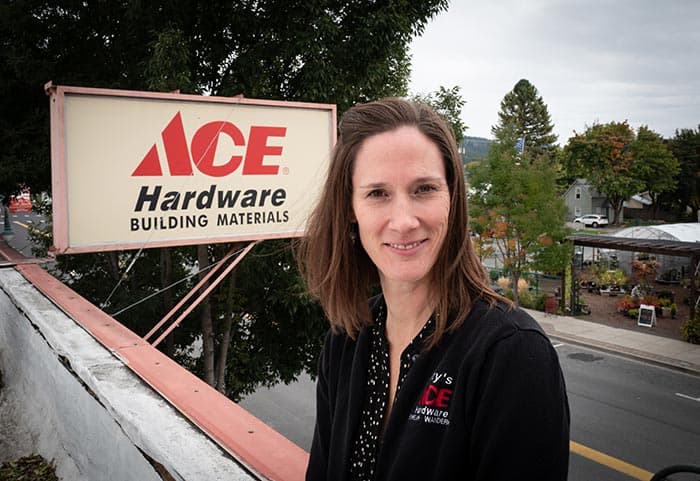 Such is the case with Paul Sety, who along with his wife, Jessica, own Sety's Ace Hardware in Chewelah in far north Washington State. Sety's has been in Chewelah for nearly 50 years, having opened as an Ace in 1971 and has become a center for the town. People come here for all their hardware needs, but also for feed for their animals, toys for their kids, housewares, lumber and plants from the store's large garden center. Folks in this town support each other and act as friends and even family.
So when Paul got called up, called to duty in 2016 to report to Kuwait, after serving in the Guard for many years, it was unexpected. Paul served in the Air National Guard for about two decades, until retiring in late 2019. Most of that time, Paul had not seen deployment, but continued to train and serve his country while also running his family's store in this tight community. He knew the role he had to play, but it also brought up questions for his family and staff at home: How would the store continue without him for the six months he would be overseas? Who would fill Paul's shoes for all the things he works on each and every day? The Sety's team banded together and, in the short time they had to get up to speed on things before Paul shipped out, they devised a plan to ensure everything ran smoothly in his absence.
Thankfully for the team at Sety's, Paul was also only a video call or email away. Sure, he was 12 hours ahead, but with modern technology, he was able to stay connected with Jessica, their kids and his team at the store. This allowed Paul to feel a part of the action in Washington, while overseeing his duties as a first sergeant around the base in Kuwait, which included overseeing the morale, welfare and conduct of all enlisted troops. "I was part vice principal, part counselor and part disciplinarian," Paul says.
Folks back home sent Paul letters of encouragement, had video calls and sent care packages, many of which Paul would share with others on his base in Kuwait. When Jessica's father passed away unexpectedly, people in Chewelah rallied around their family and helped Jessica in Paul's absence. That's what people do in towns like this. They support and help each other and the care goes a long way.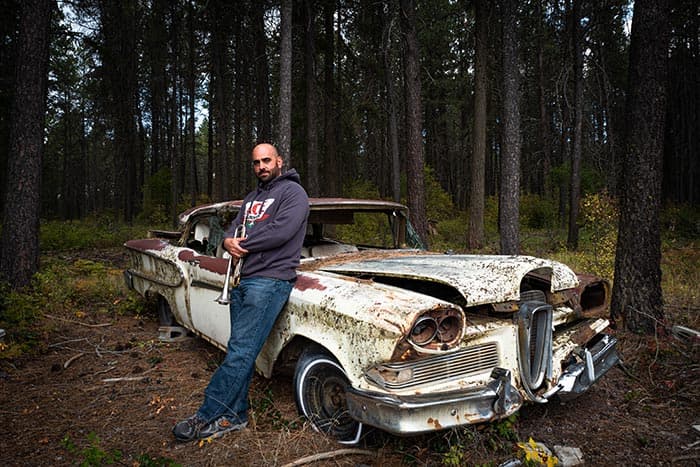 It's for this reason that Paul, who has played trumpet since high school, has served an even greater role for his surrounding community. Through his service with the Air National Guard and the local VFW (Veterans of Foreign Wars) chapter, Paul plays taps at the funerals for any serviceperson or veteran from the greater area. When Paul puts on his uniform and plays his brass instrument, he shares this gift with the mourners. He plays this somber military song to honor the fallen, whether they've died in duty or have lived a long, fruitful life as a veteran. It's Paul's privilege to play and to make sure those good soldiers and service folks get that moment and their families and loved ones can be proud knowing their country appreciates the sacrifice they made for their country — a moment that gets played through Paul's trumpet. Paul says he plays an average of 10 funerals a year, but he'll also play at various ceremonies at cemeteries on Memorial and Veterans days each year, bringing the total amount of times he plays taps to about 30 each year.
Paul says his playing is something he loves to do, but it's also part of his duty to give back. To the people who hear him play, it offers them peace and a reminder that heroes do come in all forms.