Finding Hope Amongst the Ashes
Before anyone could grasp the reality of the situation, flames surrounded the hillsides around Gatlinburg, the small mountain resort town at the base of the Great Smoky Mountains in eastern Tennessee. The area serves as an entry point for people looking to explore the natural beauty through hiking, fishing, biking and more outdoor activities among the towering majestic mountains and lush forests of the national park. But now the skies had turned orange and filled with smoke.
That season had seen a hefty drought, leaving much of the forest dry. On Nov. 23, a fire broke out — initially reported to have been started by two teens lighting matches and throwing them on the ground. For days, firefighters attempted to contain the fire, but its location on the mountain proved difficult for them to tackle it. On the morning of Nov. 28, fierce winds blowing upwards of nearly 90 mph pushed the fire directly toward Gatlinburg. As flames got closer, a mandatory evacuation of thousands of people occurred, causing heavy traffic as terrified residents fled their homes for safety.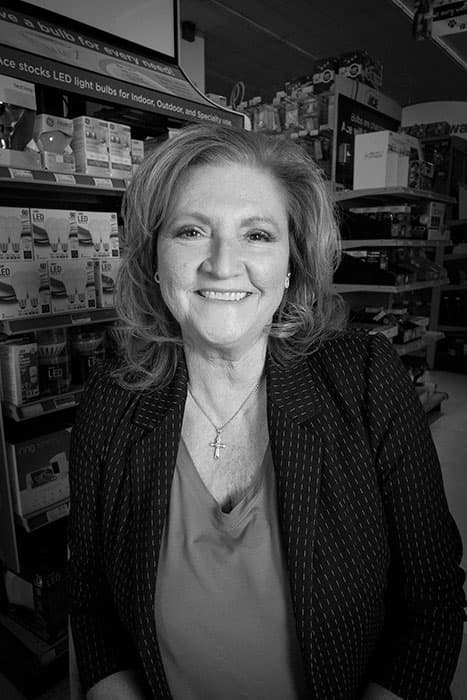 Libby Murphy, a Gatlinburg resident and general manager of the Ace Hardware, waited out the fire at her home atop a mountain, far enough away from the fire where she felt safe. From that height and distance, she could see the fire as it devastated Gatlinburg and initially heard the 60-year-old family-owned hardware store had also perished. Rains came, offering some respite by extinguishing the fire. Unfortunately, it was only temporary as the flames reignited, only to continue to reign terror on this tight-knit community for another full day.
In the middle of the second night at her home, Murphy received a message over Facebook from one of her employees saying the store was still standing and fully intact. That bit of rain gave local firefighters the leg up they needed to use what water they had left to contain and put out the fire. One of the firefighters, Randy Williams, who also happens to be a former Ace employee, helped put out the fire. While the Ace Hardware was spared, much damage had been done in town.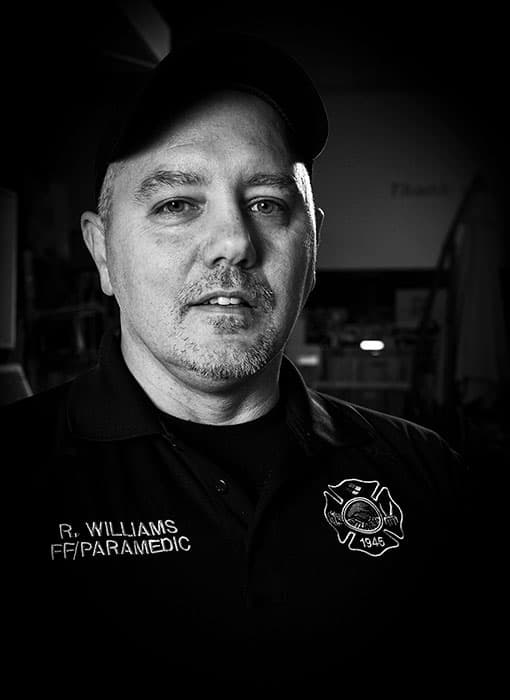 "We live in these mountains that are gorgeous and have offered us protection for years," Murphy says. "There are really no threats to us in the mountains … but we found out differently that night."
That next morning, feeling a sense of relief the store was standing and her staff still had jobs, Murphy sprang into action. She began ordering the countless supplies — shovels, rakes, buckets, trash cans, gloves, masks, water and more — she knew the residents of Gatlinburg would need to clean up and start rebuilding. Murphy then reached out to Gatlinburg's mayor to request the store be allowed to open as a necessary service. Five days later, as the evacuation order lifted, the Ace opened its doors.
Many people, including an Ace employee, lost their homes to the destructive fire. All in, the fire reduced 2,460 buildings and nearly 18,000 acres to ash. With many homes gone, Murphy knew people would try to find anything to hold onto from their lives. She came up with the idea to turn five-gallon buckets into sifting buckets so people could more easily go through the ash while looking for their personal belongings. Firefighter Williams helped cut holes in the bottoms of the buckets and add mesh wire. They then posted to Facebook that anyone who wanted a bucket could have one, for free. The store, which also served as a meeting place where folks in town could find supplies or someone simply to talk to, ultimately gave out hundreds of buckets to locals looking to find anything from their now-upended lives. Those buckets, reminiscent of something people may have used to mine for gold, gave people some hope. Hope they'd find even a small keepsake. Hope they'd recover a special piece of jewelry or maybe a valuable coin. This was better than finding gold. This allowed people to find something priceless.
"It warmed my heart every time I saw a post on Facebook," Murphy says. "Someone actually putting that bucket to use and trying to find some remains of their home."
Who knew a simple idea like a sifting bucket could actually offer so much hope? The folks at Ace Hardware knew.
Finding Hope Amongst the Ashes