Lights to Remember
As winter started to turn into spring in 2019, Joe DeWaele was a typical third grader. He loved spending time with his family, friends and, of course, his two dogs, Emma and Gary. He had a bundle of energy that got funneled into playing video games, riding around in his go-kart, watching YouTube and the WWE. He would devour cheeseburgers, pizza and pickles. He had the most wonderful, happy spirit and had a contagious laugh that had anyone around him started laughing right there alongside him.
Then he started getting sick. As his illness lingered, his parents, Carolyn and Dave, had him tested and then got the absolute worst news possible. Joe was diagnosed with acute lymphoblastic leukemia. The family knew they had a long fight ahead of them, but they entered it head on and with strength. They'd do whatever it took to ensure Joe got healthy.
Joe started treatment in Jacksonville, Fla., where he lived with his family, but eventually got transferred to Children's Hospital of Philadelphia. About a month before Christmas, the team at Proctor's Ace Hardware, with three stores in the Jacksonville area, wanted to help the DeWaele family by decorating their home.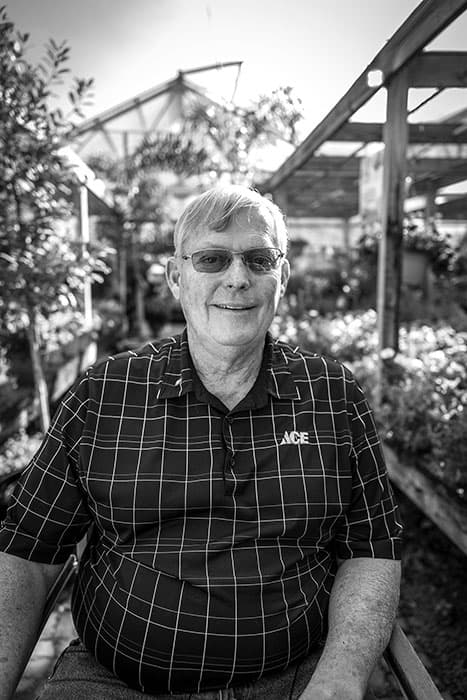 The plan was to fill the outside of their home with wreaths, garland and lights and then do a big reveal over a video call to Joe, who was at the hospital with his family. The Proctor team wanted to show Joe and his family how much they all loved him and how the community rallied around him. His school friends would all be there and the school marching band would perform. They even set up an in-store contest to raffle off a Traeger grill. One family, who had lost their own son to leukemia the year before, bought $500 worth of tickets. They wanted to do their part to help the DeWaele family.
Sadly, before any of this could happen, Joe's condition turned dire. He passed away on Nov. 26, 2019, leaving a big hole in his community. Wanting to still try to bring joy to the family, Steve Proctor, who owns the hardware stores, called a staff meeting.
"We've been planning on decorating their house to help them with their Christmas," Steve said. "We're going to do it tastefully. They've had a terrible loss in their family. We're going to try to help take care of them and get through this really difficult month."
So, the team filled their trucks with packages of Christmas decorations from the store, including a giant inflatable Santa, and set off to add some holiday cheer for the DeWaeles.
"I can't do enough for them, but I want to do something to show how much we love them and they're not alone," said Leigh Proctor.
That's what you do for your community. Not only during the holidays, but any time they're in need of love and support.