Medical Mission
The first time Diana Thatcher traveled to Honduras she didn't know what to expect. It wasn't for a tropical vacation on the beach or to a spa in the jungle. She was there to do some good and help those less fortunate than her. Thatcher, who owns Thatcher's Ace Hardware in Baker City, Oregon, with her husband Scott, didn't expect Honduras to steal a piece of her heart. But as soon as she arrived — along with a medical mission led by a group of doctors and nurses — she almost immediately was taken with the people there: through their heart, their kindness and their patience.
These missions began following a need to service people in this developing Central American nation. Many go without medical care, from the simplest idea of a dental teeth cleaning to something much more serious like heart exams and treating diabetes. The teams of people who visit during the year hit the ground and set up mobile medical and dental offices in cities and remote villages. They'll dole out medicine and tend to wounds and conditions that, if they were living in America, might be treated more quickly and easily, but because they're in Honduras, may never get looked at.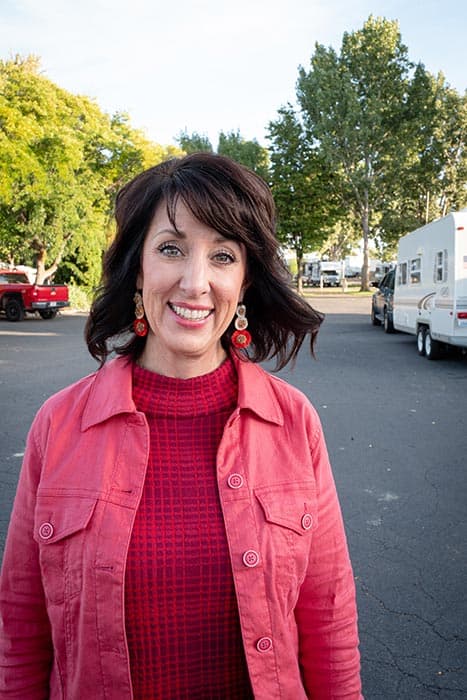 Diana continues to visit Honduras pretty regularly and has participated in more than 10 of these missions with the group now called Faith & Humanity. Early on, she began sponsoring a child and about six years ago while on a mission, she went to meet her child. The experience left her feeling so full of love. She continues to stay in touch with this child, now a young man. But something else special happened during that trip. Diana's driver asked if she wouldn't mind if he showed her something else and if they could make a stop before going back to meet up with the group.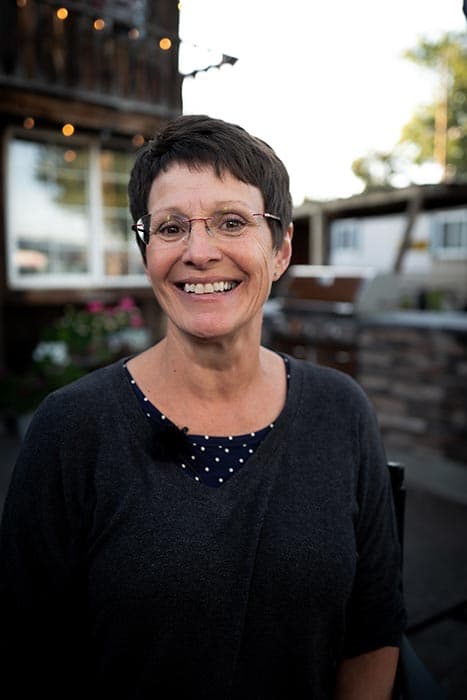 The driver took Diana to a special-needs orphanage run by a small group of nuns. Here, Diana encountered about 55 mentally, physically and emotionally disabled people, many confined to beds. She was greeted by the nuns and spent hours with the orphans, some babies, but others adults who never mature beyond a child's mind. Diana sat with them, helped feed and dress them, laughed and cried with them.
"It was shocking to see all of those kids and because it's a third world country, the orphanage is poor and relies on donations," Diana says. "They don't get funding. If there's ever a food surplus from nearby companies, they'll donate it. They rely on goodness of people's hearts."
In addition to her work with Faith & Humanity, Diana has returned to work with the orphans many times. She says they remember her and get very excited to see her when she arrives, screaming and laughing. That reaction alone, Diana says, is enough to bring her back.
And if you ever meet Diana, her love and spirit is infectious. Just ask anyone of the team at Thatcher's Ace. She talks about these trips and visiting the orphans with her staff and her customers at Thatcher's Ace. Many have joined her and Faith & Humanity on trips — as have her husband and now-adult son. She posts pictures and videos and helps fundraise, even working with doctors from St. Luke's Boise (Idaho) Medical Center. Together, they've been able to bring children from Honduras to Idaho to receive life-saving and life-changing medical procedures and they're working to send medical equipment to doctors they work with in Honduras to help them do their jobs better and more easily there.
It would have been easy for Diana to visit once and return to her nice life in Baker City and join her husband and their team and Thatcher's Ace. But the people of Honduras had an impact on her and she continues to return there, spreading love and helping those less fortunate. She takes the attitude prevalent at many Ace stores to help others. She does this at home in Oregon, but also thousands of miles away in a developing nation. It's her way. It's the Ace way.