Miracle On The Rocks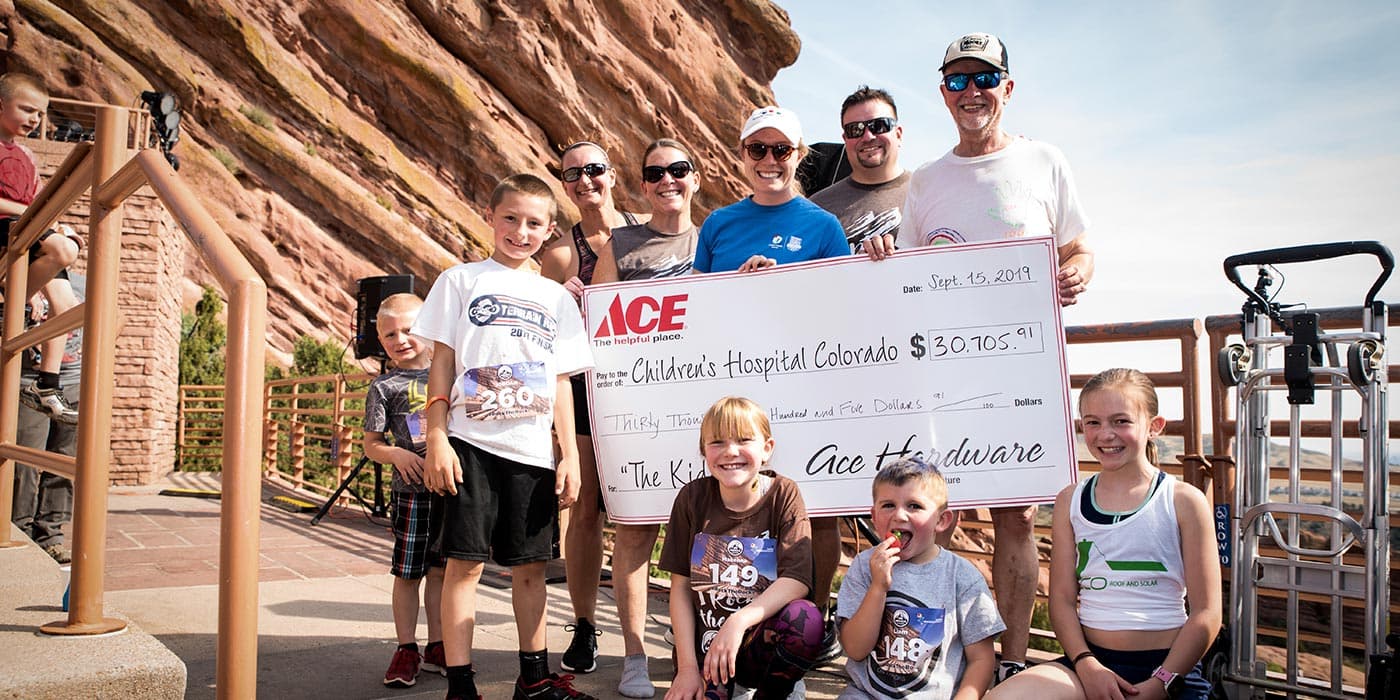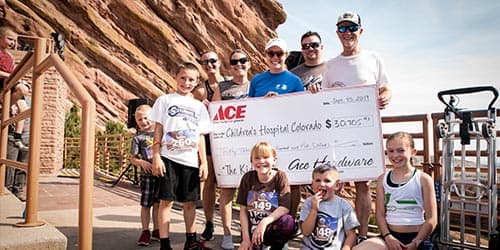 There are few places around the world that beckon people to trek from near and far to enjoy a live concert more than the Red Rocks Amphitheatre. This acoustically-perfect natural amphitheater is built into stunning red sandstone rock structures and is part of a 738-acre national historic landmark outside of Denver known as Red Rocks Park, according to redrocksonline.com. Set at 6,450 feet above sea level, it has long been a destination for international touring bands and a site for music fans to experience firsthand.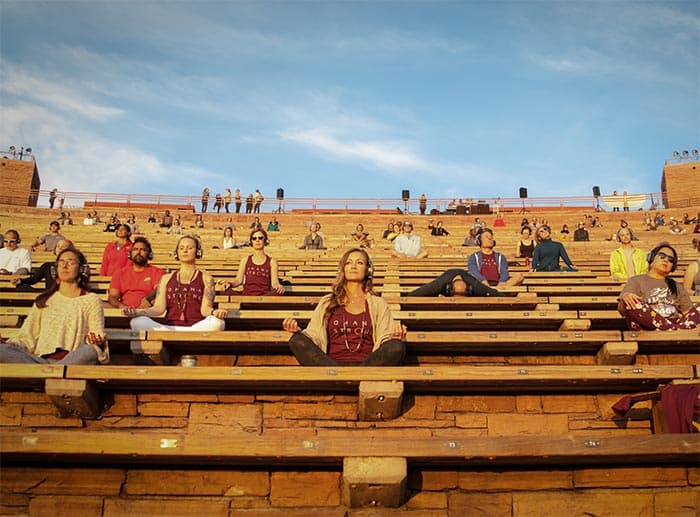 Red Rocks played host to the Miracle on the Rocks Stair Climb. This event saw hundreds of people come together for a day of wellness and running to support Children's Hospital Colorado (CHC), a Children's Miracle Network Hospital.
The special event, organized by Bill Moore, the Chairman of the Board of Rocky Mountain Ace Stores — a 91 store collective brought together store team members to help raise money for sick kids in need. Leading up to the event, the stores promoted the event through signage in the hardware stores, social media posts and emails to customers. All that promotion helped bring out nearly 430 people to participate in the big day.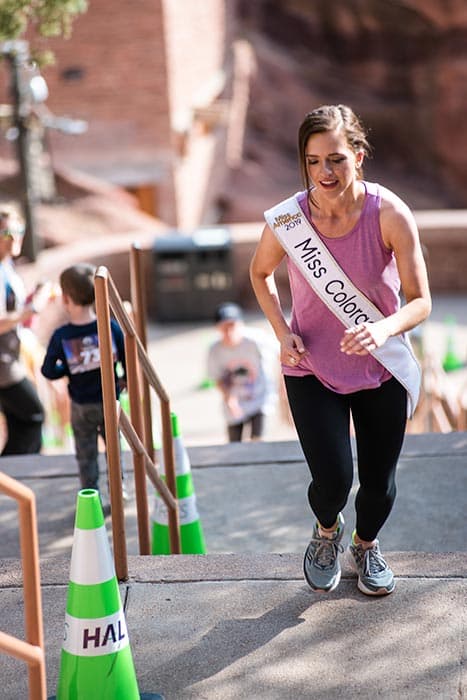 The day began with a group sunrise yoga and meditation by local outfit Ohana Yoga + Barre and then the running began. Over the course of the event, 427 people ran in the September sun up, down and around the hundreds of steps from the base of the amphitheater at the stage to the top where you can see out into the mountainous valley. People ran a total of 362 laps and collectively ran 488.7 miles, all to support the hospital. Even Miss Colorado came out to run!
Over the three years Miracle on the Rocks has taken place, the event has raised $100,500 for CHC, with $55,000 coming in for 2019 alone. That money allows the kind staff at the hospital to treat kids regardless of their family's ability to pay. While people were out having a great time running around Red Rocks, they were ultimately doing a seriously good deed.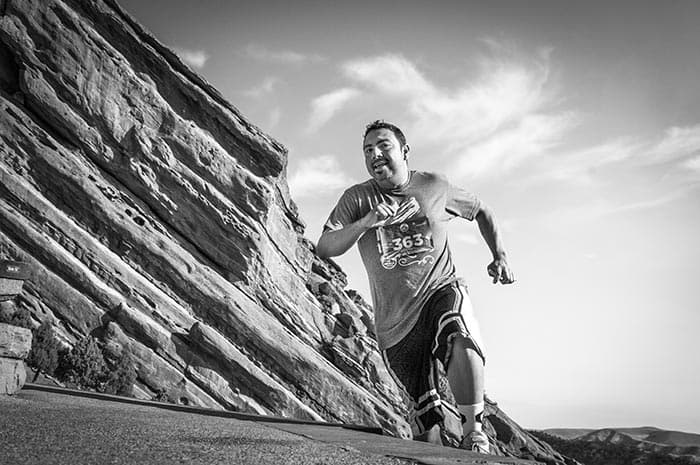 This good deed resulted in helping kids like Marissa, Delaney and Austin. These kids, all under 10 years old, each experienced serious illness or trauma. Austin, at 5 years old, was living in Laramie, Wyo., with his family when he was diagnosed with acute lymphoblastic leukemia, a cancer that affects the white blood cells in the bone marrow. The terrible disease overtook his central nervous system, including his spine. Over the course of three-and-a-half years, doctors and nurses at CHC treated him with radiation, chemotherapy and steroids, and he pulled through. After that hefty treatment, Austin was declared in remission in July of 2019 and today loves playing baseball and basketball.
"From day one, the doctors met our fears with love, compassion and unbelievable knowledge," said Austin's mom, Cassidy. "My heart is forever grateful to Children's Colorado for what they have done for our son and our family."
When Delaney was a kindergarten student, she started having an excruciating earache, and a swollen lymph node was discovered. At first, doctors gave her antibiotics, but when that didn't remedy the issue, further tests revealed she, like Austin, had cancer in the form of acute lymphoblastic leukemia. Within 24 hours, the 6-year-old underwent surgery to do a lumbar puncture to test her spinal fluid and bone marrow. She had a port placed in her chest to administer cancer medication and ultimately underwent chemo for two years.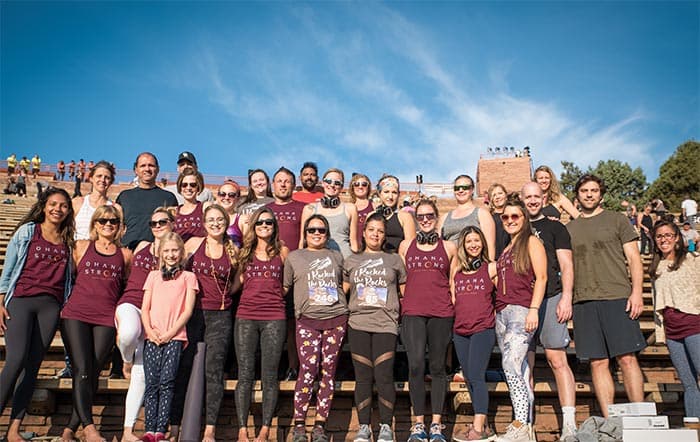 While she doesn't recall much from her time in the hospital, Delaney does remember how the nursing team went out of their way to cheer her up, make her laugh, play games with her and even inflate a rubber glove for an impromptu game of volleyball. After five years of ongoing treatment, Delaney was also declared in remission and now lives a healthy, active life.
In 2016, Marissa was in a horrible car accident with her mother and brother when they were on the way to a back-to-school event. The other car hit them so hard, it smashed them into a light pole that split right through their car. Both kids were resuscitated and airlifted to CHC. Her brother went home a few weeks later, but Marissa sustained a broken femur, traumatic brain injury and a dissected major artery. That cut off blood flow to the left side of her brain, causing a stroke and partial paralysis. She was put into a medically-induced coma, placed on a ventilator and eventually spent three months in the hospital undergoing numerous surgeries. Despite being in constant pain, she fought to get better, learning how to talk, eat and walk again. Today, she spends about six hours each week doing physical and occupational therapy, but she's a proud proponent for CHC.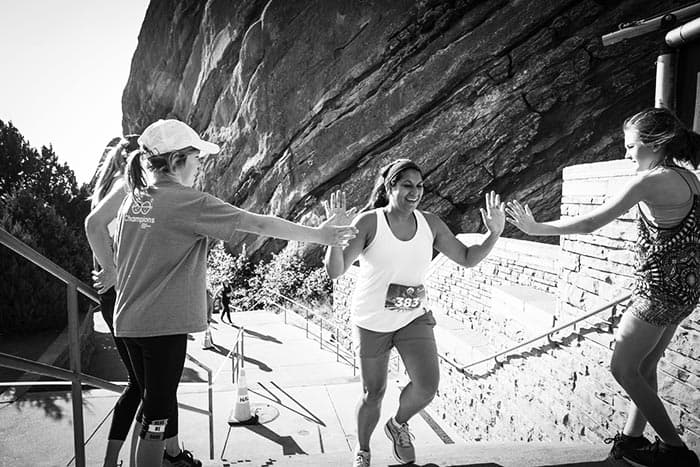 "Children's Hospital Colorado gave me my life!" Marissa said happily. "I want to support them in any way I can to show my gratitude for everything they've done and continue to do for me. I can never thank them enough."
Money raised at Miracle on the Rocks benefits the Children's Hospital Colorado Foundation Children's Fund, comprised of unrestricted funds that serve the greatest needs of the patients and their families. This allows the hospital staff to quickly pivot and focus attention and funds that can most benefit the 230,000 kids CHC sees each year. That means money can go to support family-centered services, groundbreaking research, regional clinics and financial aid for families in need.
While people were out that gorgeous September day enjoying themselves during Miracle on the Rocks, they likely ran harder and with love in their hearts, knowing their energy and activity would ultimately raise money to support sick kids who needed top-notch medical support. This is why the Rocky Mountain Ace Stores come together to put on events like this. It all comes down to wanting to help the kids so they, too, can run like everyone else did that day at Red Rocks.