Rebuilding Our Memorial
When news broke that the beloved Central Texas War Memorial was in pieces in Brownwood, Texas it hit a nerve in the small Texas town. Weston Jacobs of Weakly-Watson Hardware wasn't going to let the pieces stay down for long.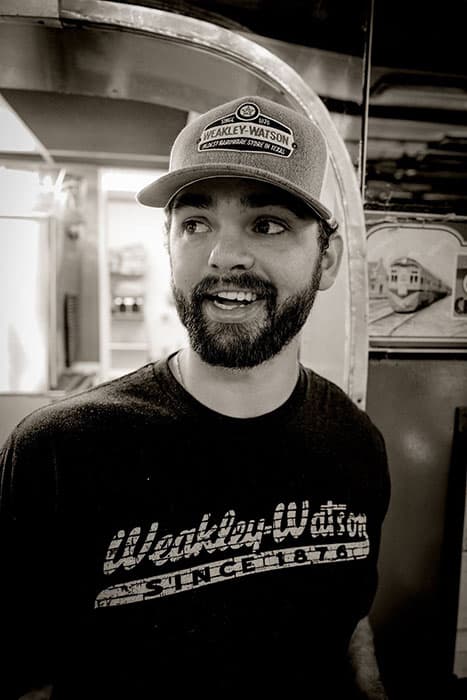 Rumors swirled between vandalism and straight-line winds as the possible culprits. As the community made their speculation, Weston didn't let the gossip distract him from getting them back up. He and the people of Brownwood had their work cut out for them. Of the 9 stones in the memorial, four of them were in pieces. With each weighing in excess of 3,000 pounds it would an estimated $40,000 to rebuild.
Weston visited the war memorial to see what work he had cut out for him. Upon arriving he saw a a mother confirm that her son's name was still present. It was then time to get the rest of the names up on the stones, to support the efforts of those who served their country, this community.
Weston wanted to be in line with what the community was doing. Weston reached out to veterans in the community who were all ready to band together. Together they set a goal and got the word out on the goal from local radio to social network posts, the community was all in on fundraising.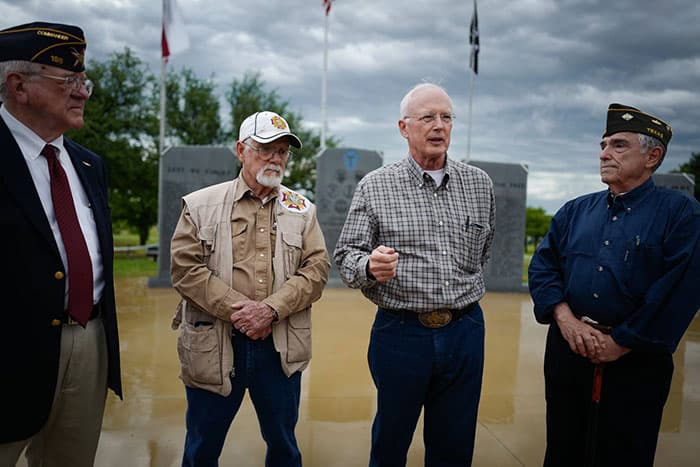 At Weston's store, Weakly-Watson Hardware, they pushed for donations at checkout and communicating a Go Fund Me page. Perhaps Weakly-Watson's most creative idea came right from the damage itself. Weston didn't see broken stones, he saw value, a chance to own local history and give back too. He put the broken stones at auction. Bids from across the state and further flew in for the chance to own a unique piece of the community and give back to.
The generosity of not just the community but across the United States brought in more than $45,000 for the replacement of the tablets. Unveiled proudly in time for Veterans Day complete with the names of 259 Brown County residents killed in wars. Returned for a community to honor for years to follow.