State Trooper
Eric Ellsworth was a larger-than-life guy. A proud husband and father of three, he spent his days protecting the folks around Brigham City, Utah, or tossing one of his three young boys up on his broad shoulders to cart them around town. As a state trooper, Eric always worked to protect and help people — even in death.
Eric grew up one of a pack of kids in a religious family in Utah. He and his younger brother, Mike, became inseparable, being the only two boys in the family out of seven siblings. He met his future wife, Janica, in high school and once the two started dating, they became quite the pair. Eric, who towered over most, also took to working out and got really into fitness, adding strength to his already muscular body. It primed him to eventually join the Utah State Troopers, a job he loved because he got to help protect people.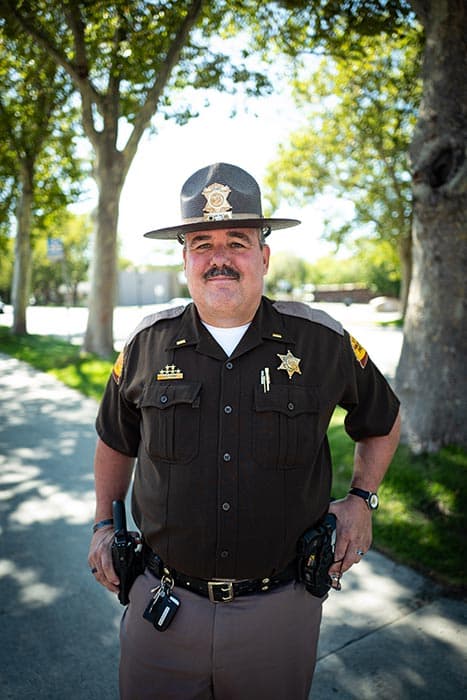 One evening, he got called out to a country road where a downed power line posed a threat to passing vehicles. While trying to direct traffic away from the wire, a young woman who had recently gotten her driver's license, was driving at a fairly quick pace. Eric had turned off his squad car's lights and had pointed the spotlight toward the wire. The young woman approached the scene and, being an inexperienced driver, wasn't sure she had to slow down. She tried driving around a large parked truck and didn't see Eric. She hit him so hard he rolled up over the car and flew off the back end and landed, hard, in the street. A farmer saw the action from a nearby field and immediately called 9-1-1. Eric was air-lifted to the hospital in critical condition.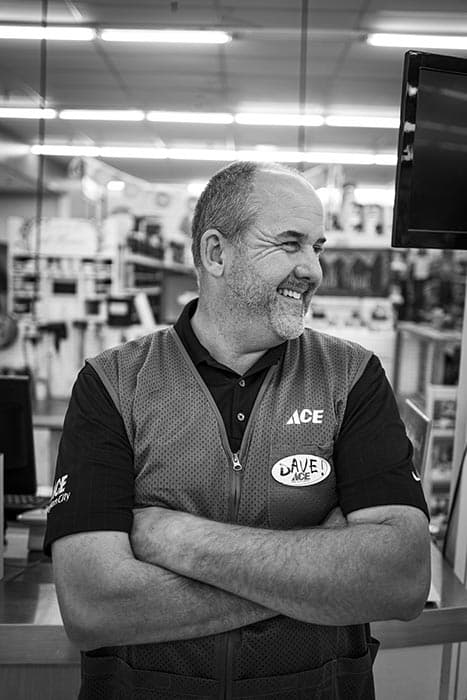 After Eric was hit, his family, friends and fellow state troopers stood by his side. For the five days Eric was on life support, a trooper was stationed outside his home, 24/7, while another stood guard outside his hospital door. People came together to make sure the family was fed and had clean clothes and that their home was kept in order. That included Dave Boatwright, owner of the local Ace Hardware. Dave and Eric became friends over time when Eric came by Ace, always with a "honey do" list in hand and a kid on his shoulders. Dave received a call from Eric's friend and former co-worker Josh Carr that he had found a to-do list on the Ellsworth's refrigerator. Dave never hesitated to help. The next morning, with supplies from the store in hand, Dave and his son got to work at the Ellsworth's home, repairing a variety of things. Dave also noticed the home's soft water machine wasn't working so he reached out to the company rep, who sent a new unit overnight to the Ace store. Dave installed that, too, all the while Eric inched closer to his untimely death.
The morning Eric passed, Dave was in the Ellsworth house, where flags were lined up out front, A code came across the police radio that Eric had died and everyone fell into a shocked quiet. The mourning, and eventual healing, process had begun.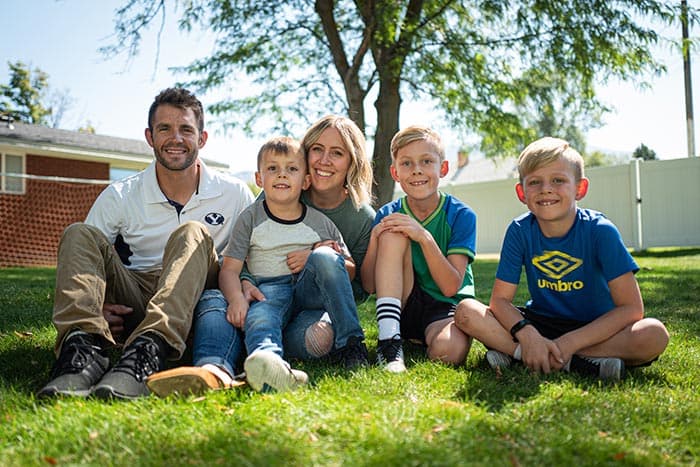 Eric's widow, Janica, always puts the boys, who love playing soccer, first and makes sure they are happy. Sure, she had sadness, but always put on a brave face. She eventually got remarried to Eric's brother, Mike, and they are an active part of the community. The Fraternal Order of Police really came together to help Eric's sons, too. They'd send coins from various police organizations around the country as the boys began collecting them. Even Janica admits it's a little weird she and Mike got together, but they both feel that through their healing process, Eric brought them together, from beyond.
Today, the town may come together to hold a candlelight vigil and the permanent Eric Ellsworth Memorial was erected along I-15 just outside of town as you drive into Brigham City from the south. And even in death, Eric continued to help. He was an organ donor. When he was being taken off life support, a young woman was dying. She desperately needed new kidneys and a new pancreas. While Eric's death was truly a tragedy, it helped another person to live. This young woman received Eric's organs and was able to survive. And, according to Dave Boatwright, another four people also received life-saving organs from Eric. Even the young woman who accidentally hit Eric with her car was forgiven and shown love from the family as they knew it was truly an accident.
Through tragedy sometimes comes triumph and love. This is how Eric Ellsworth would have wanted it.