The Ace Warrior
Down syndrome can't get in the way of a great job. In fact, it's not a hindrance to succeed in life, despite some who think it can be a deterrent to living a fairly normal, healthy life. Just look at Marty Williams, who goes to work every day, five days a week, at Smitty's Ace Hardware in Hermiston, Ore. Now in his 50s, Marty has been working at Smitty's for about 15 years. He has his daily tasks — sweeping the aisles, cleaning the bathrooms, making sure customers are getting help — and even has his own office of sorts where he keeps all of his cleaning supplies.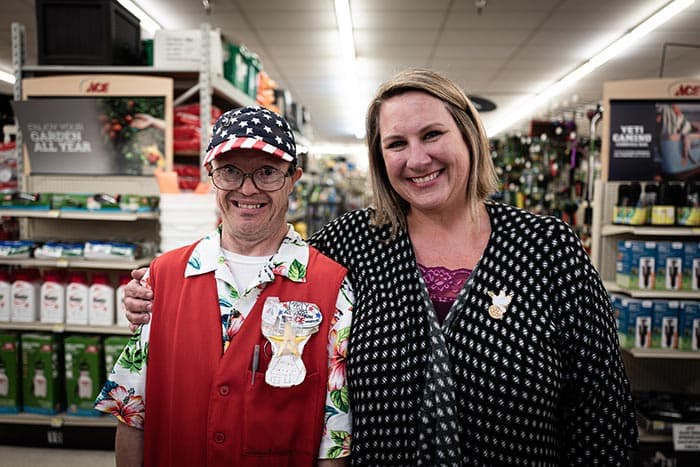 The team at Smitty's loves having Marty around. He calls himself an "Ace Warrior," and they agree. He can do anything he sets his mind to and he almost always has a smile on his face. And he's able to do this because his parents didn't believe in the conventional wisdom of how to handle children born with Down syndrome. Back in the 1960s, people believed children like Marty should be placed into an institution, under the watch of doctors and nurses, locked away. Marty's parents didn't listen to this and his mother in particular wanted Marty to live as normal a life as any other child. They included Marty in all the family activities, allowing him to live a life like their other children.
Over the years, he got interested in sports and has participated in many Special Olympics events. Before starting to work at Smitty's Ace, Marty delivered the local newspaper for more than a decade. Instead of being told, "no," Marty has become an active member of society, thanks to his parents and also to folks like Tammy and Randy Smith, who own Smitty's Ace. Randy's parents first hired Marty and when Randy and Tammy took over the store, they had no question Marty would stay on working with them.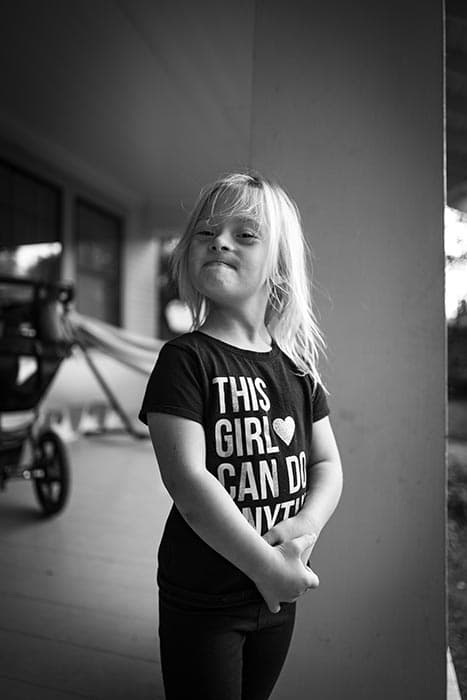 These days, Marty lives on his own. He attends church and gets involved in other things around Hermiston. Most of the year, Marty uses a local taxi service to get to the store since he doesn't drive. During winter, he relies on the graciousness of a co-worker to take him to and from work each day. This co-worker, Shelly will pick him up and take him home, but in between they'll have fun conversations about movies and other pop culture happenings. She learns as much from him as he does from her.
And Marty has an impact on the customers. People rely on Marty for a sweet "hello" or a smile when they visit Smitty's to pick up their hardware needs. One day, a young mother, Angela Bonzani, was shopping at Smitty's. Angela has seven children and one of her youngest, Marin, has Down syndrome. When Marin was born, Angela had concerns she would have struggles in life, may not have the ability to work and see other hardships. But when Angela walked into Smitty's Ace that day and saw Marty sweeping, smiling and greeting and interacting with customers, a sense of calm fell over her. Seeing an adult like Marty working in a store, being supported by his co-workers and bosses, Angela knew right away that her daughter, too, would live a productive and happy life.
It doesn't take much to let someone see their full potential; they just need to be given a chance. Because of the Smiths, Marty has a secure, full-time job. Because of his co-worker, Shelly, he has a ride to work, accompanied by friendly chit-chat, when the taxi service doesn't run in winter. And Because of Marty, the Ace Warrior, Marin will grow up and be able to live a full life, too.