Where's Wally?
A longtime Ace employee becomes an icon through a treasured stuffed toy.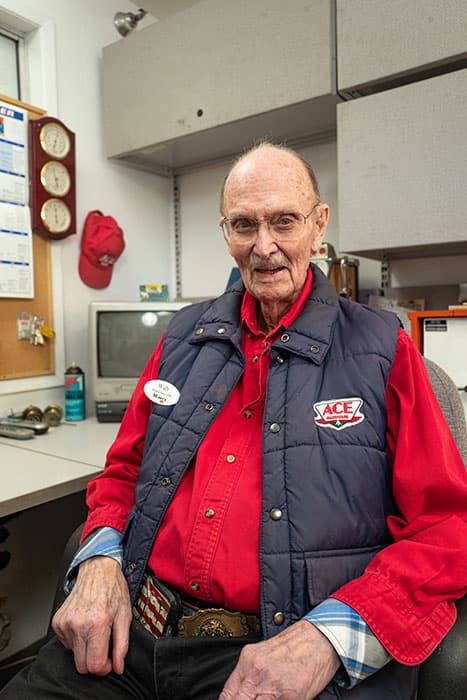 What's the best way to thank an employee who's spent the better part of six decades faithfully serving your store with a helpful attitude and cheerful disposition? Sure you could give him a plaque with his name on it, throw him a party or buy him a steak dinner. But why not immortalize him with a stuffed toy that looks just like him, then hide it in the store for kids to come in and find?
That's exactly what the people who work beside longtime Miner's Ace Hardware employee Wally Lewis did in honor of his over 60 years at the Grover Beach, Calif., store. The Wally Pop, a stuffed toy made to look like Wally, is a symbol of his icon status and a prize at the end of a popular store scavenger hunt for kids in the community. Wally began his tenure working for the Miner's at their Los Angeles store before moving on to the Grover Beach location. Wally was 10 years into his career when his high school friend asked Wally in 1958 to move up north to join him at his one-year-old store. It's safe to say Wally — or the Miner family — never thought that as the first non-family employee hired at this California hardware store, he would spend his entire working career there.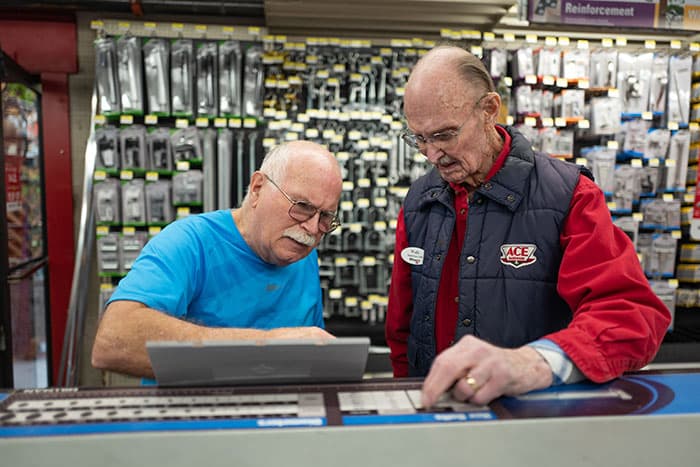 After many years of working at the store, which is now part of the much-larger Miner's family of nine stores in the Central Coast area of California, it's hard to imagine going to the store and not seeing Wally, who celebrated his 92nd birthday in June of 2019 at the Grover Beach store. He was greeted by the entire team, who sang "Happy Birthday" to him while presenting him with a piece of cake with a candle. He's ever-served as the grand marshal at the area's holiday parade — that's how beloved he is. Wally has been at the store so long that it's not unusual for him to help second or even third-generation customers who started out shopping at the store with their parents or grandparents.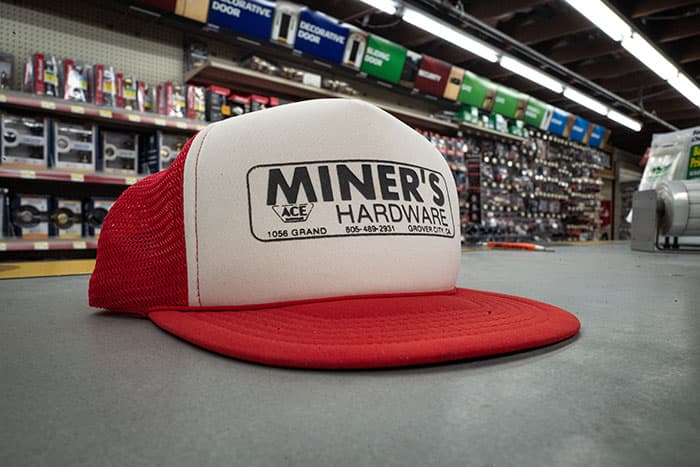 Over the years, Wally learned the ins and outs of the shop, educating himself around all the tools, hardware, services and more. He was always there and very much had become part of the fabric of Miner's. Customers knew they could always turn to Wally to help solve any problem they may have had. He's been called a local treasure by many and the epitome of Helpful. He enjoys every interaction he has with customers — and he's had a lot. Over his more than 60-year-career working at Miner's Ace, Wally has likely served and helped more than one million customers.
"Miner's is still a family owned and operated business, and I think this really means something," Wally said, reflecting on his lengthy career. "It has been a good place to work. The customers are nice, and it's always fun when somebody comes in with some weird home repair problem and we are able to fix it."
Wally's time at Ace will one day come to an end, but that stuffed toy will keep his in-store legacy alive, helping make all the local kids smile when they get to say, "I found Wally!"