Color of the Month:
Dressed to the Nines
VR035B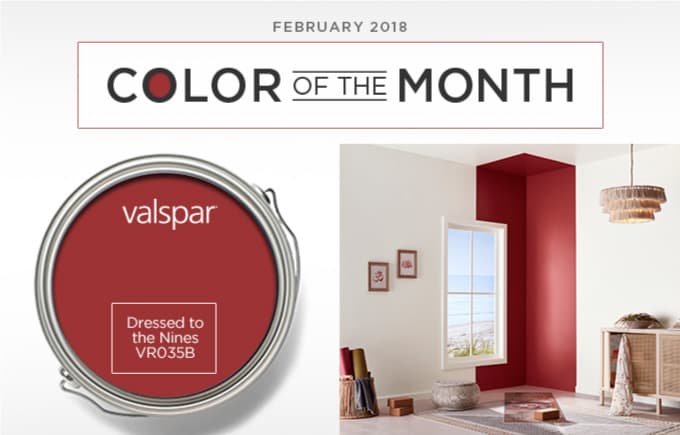 "This red is softened with the slightest touch of white, yet it maintains its strength and power. Its abundance of chroma will fire up the senses."" - Sue Kim, Valspar Color Strategist
Why it's trending?
Quest for our best. We are all about self-optimization and looking for ways to monitor and improve on our progress. Every day we find new devices to monitor our health and wellness. We are pumped, and this color represents that energy within that we are looking to harness and will uplift us.
How to style?
Never be afraid of the energizing poppy red. Pair this bold shade with the abundance of gold and earthy gray. The natural texture creates a stable backdrop to help a small dose of red in a space. A smart way to introduce a bold shade is to find an overlooked corner of the space and reclaim it for a meditative space.

The colors represented here may not match the actual paint colors. For best color representation, pick up a color chip of your selected hue from The Paint Studio color displays at your local Ace store.
---
View How To Paint Stripes
How to Use Painter's Tape