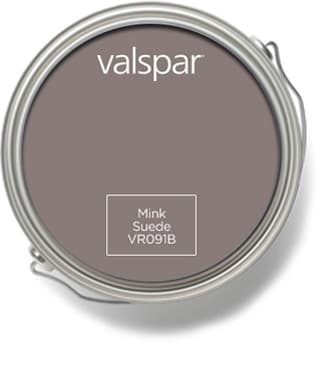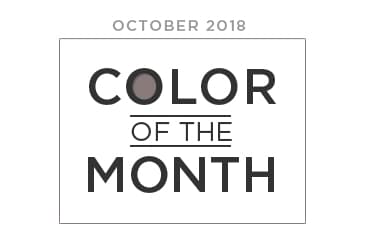 "A pretty,calming gray that will wrap you in its warm embrace. Violet has an underlying influence, yet it maintains a neutral attitude."
- Sue Kim, Valspar Color Strategist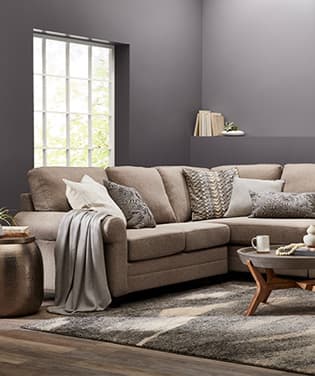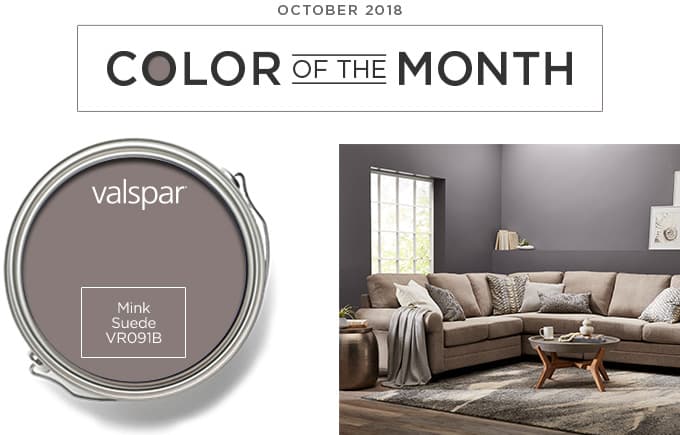 "A pretty,calming gray that will wrap you in its warm embrace. Violet has an underlying influence, yet it maintains a neutral attitude."
– Sue Kim, Valspar Color Strategist
Why it's trending?
The joy of missing out is replacing our fear of missing out. Our home is a retreat as we accept our reliance on tech but seek to reconnect with each other. We don't shun our gadgets, but we recognize the need for personal connections and are content with slowing down.
How to style?
Restoration and reflection are encouraged by a layered palette of earthy and dusty that strips out the noise of everyday life. The healing associations of deep mink brown are represented with the metallic, which provides an accent that can be applied to trims and details. Pair with warm shades to create a cocoon to rest and enjoy the time alone.

The colors represented here may not match the actual paint colors. For best color representation, pick up a color chip of your selected hue from The Paint Studio color displays at your local Ace store.