Color of the Month:
River Rapids
29B-3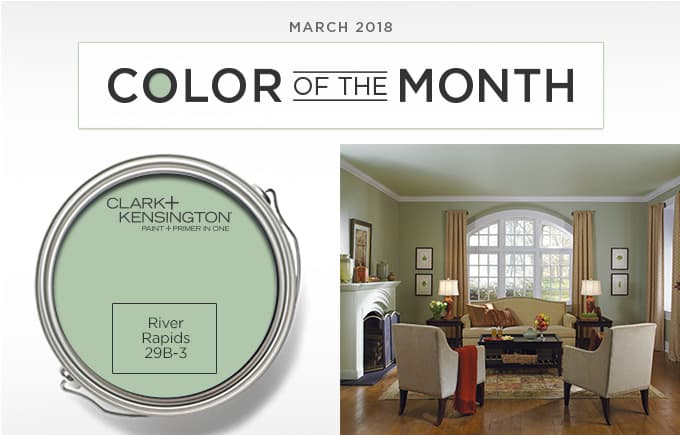 Not only soothing and renewing, this familiar seafoam green adds perfect lightness to brighten the space. Also, a touch of gray grounds the airiness of blue tone.
Why it's trending?
We are embracing a return to analog. We seek experiences and things we can hold in our hand to feel connected and comforted. With so much of our daily contact being cold, glass touchscreens, we are looking for texture and simplicity. We are nostalgic for simpler times even though we aren't looking to give up our handy devices.
How to style?
We love this color today because it calms the mood of the active household. Try pairing with timeless shades like blue-black and natural tones to reflect the early spring and expectation of a new season.

The colors represented here may not match the actual paint colors. For best color representation, pick up a color chip of your selected hue from The Paint Studio color displays at your local Ace store.
---
How Paint Color Transforms a Room
Learn About Clark+Kensington™ Paint+Primer In One