Color of the Month:
Maestro
41B-3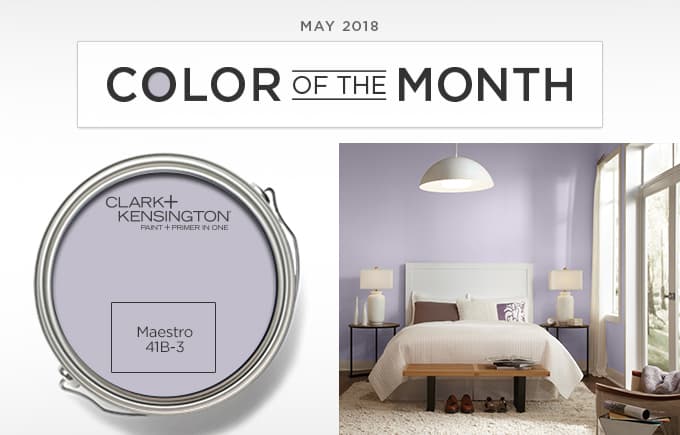 Associated with spirituality and harmony, this hazy violet rarely occurs in nature. When it does, this delicate and celestial tone creates a luxurious atmosphere.
Why it's trending?
We are looking for a sanctuary for inner peace, holistic healing, and spirituality. There is a need to step away from our electronics and the stress of politics and our worldly or "life" worries. We draw from a mix of eastern and western influences to find our balance. This color brings quiet and nourishes the soul.
How to style?
This silver mauve shade warms up spaces with a glamorous yet contemporary look, and pairs elegantly with metallic touches and wood details. Plush textiles such as bamboo, silk, and velvet highlight its warm and sophisticated qualities.

The colors represented here may not match the actual paint colors. For best color representation, pick up a color chip of your selected hue from The Paint Studio color displays at your local Ace store.
---
Learn How to Prep Walls for Painting