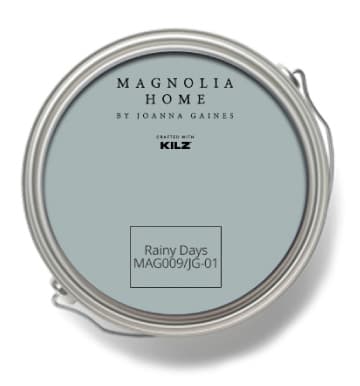 "I love rainy days. I love the sound. I love the smell. When it's overcast, I light candles. Rainy days put me in a mood to stay home on the couch and curl up with a good book. To me, this color creates the same feeling."
-Joanna Gaines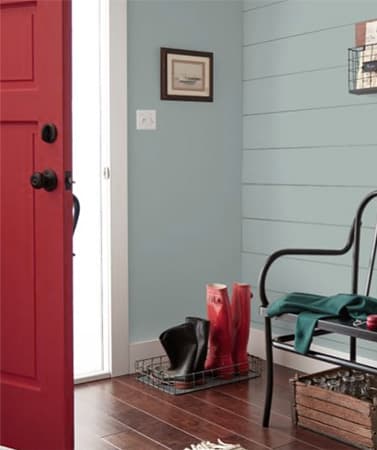 "I love rainy days. I love the sound. I love the smell. When it's overcast, I light candles. Rainy days put me in a mood to stay home on the couch and curl up with a good book. To me, this color creates the same feeling."
-Joanna Gaines
Home. It's Your Story. Tell it.
Personally curated by Joanna Gaines so you can easily choose the color that's right for you and your home.
How to style
Rainy Days is a coastal hue with uplifting qualities, perfect for a light and airy space. Rainy Days paired with an off-white hue can promote a sense of calm and wellbeing to any room type. This color has a coolness that feels clean and contemporary.

The colors represented here may not match the actual paint colors. For best color representation, pick up a color chip of your selected hue from The Paint Studio color displays at your local Ace store.