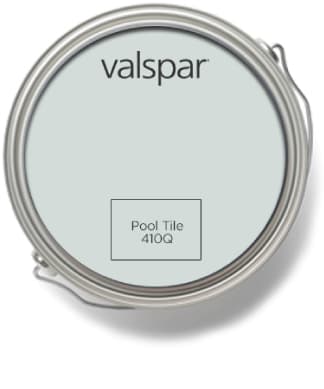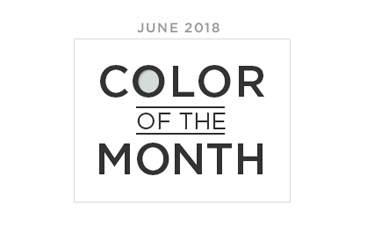 "A cool, refreshing, light neutral that wavers between blue and green. It has a touch of gray that gives it versatility so it is oh-so-easy to work with."
Sue Kim, Valspar Color Strategist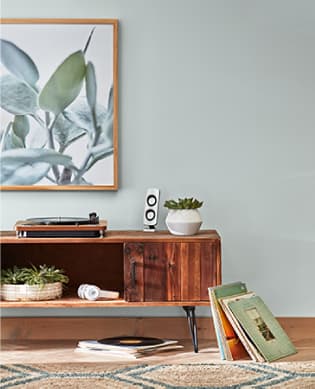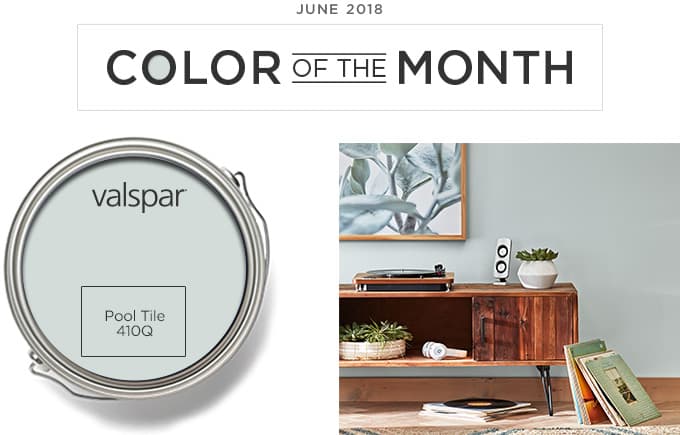 "A cool, refreshing, light neutral that wavers between blue and green. It has a touch of gray that gives it versatility so it is oh-so-easy to work with."
Sue Kim, Valspar Color Strategist
Why it's trending?
The trend behind this color is our desire to shift away from our stressful habits to mono-tasking. We are constantly bombarded at home and at work. Moving away from the "always on," we need a singularity of focus on what's most important, escaping a multi-tasking world.
How to style?
The gray undertone pairs well with a natural wood finish and it brings outside in. When you simplify the retro styles and choose one or two pieces to represent the happy years, it creates a moment of joy in the neglected corner. This light shade works well with natural lighting so skip the blinds and enjoy the sunshine.

The colors represented here may not match the actual paint colors. For best color representation, pick up a color chip of your selected hue from The Paint Studio color displays at your local Ace store.